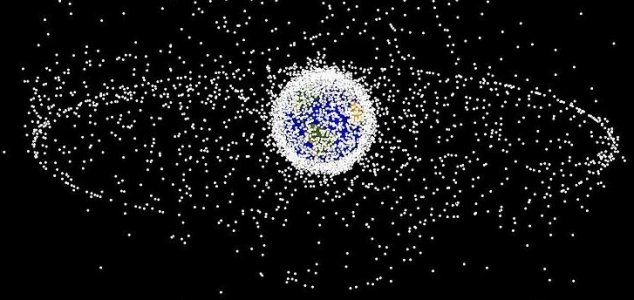 Space junk remains a major concern.

Image Credit: NASA
A spacecraft has successfully demonstrated how a harpoon can be used to clean up Earth's orbit.
Known as RemoveDEBRIS, the spacecraft is part of an ongoing research project designed to investigate various practical solutions to the problem of space debris.
Launched to the International Space Station back in October 2018 before being set up and deployed in space, the probe fired its harpoon at a planted solar panel at a speed of 20 meters per second.
Despite the complexities of the manoeuver, the experiment was a complete success.
"This is RemoveDEBRIS' most demanding experiment and the fact that it was a success is testament to all involved," said Professor Guglielmo Aglietti of the University of Surrey's Space Center.
The harpoon is one of four experiments being carried out as part of the project; the previous one involved the deployment of a special net designed to catch pieces of debris.
The final experiment will see the spacecraft deliberately burn up in the Earth's atmosphere so that it doesn't add to the amount of debris already orbiting our planet.
Scientists estimate that satellites, space probes and the International Space Station are already running a gauntlet of at least 500,000 pieces of space junk larger than a marble.
Even one of these has the potential to cause significant and irreparable damage to a spacecraft.
Source: ABC.net.au | Comments (2)
Tags: Harpoon, Space Junk