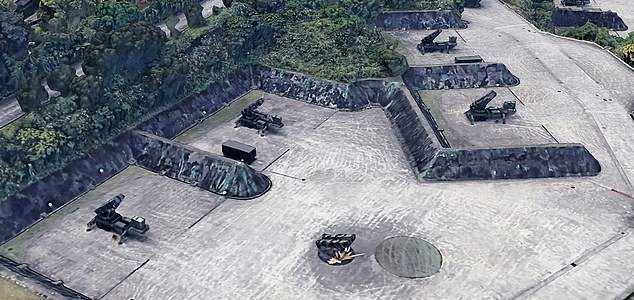 Taiwain's top secret missile sites are no longer much of a secret.

Image Credit: Google Earth
The latest Google Earth update has ended up revealing the locations of Taiwan's hidden missile bases.
While the search giant's satellite mapping service is invaluable when it comes to finding the nearest tourist attraction or planning out a road trip, sometimes it can be a little too detailed for its own good.
After Google released newly updated 3D maps of Taiwan on Wednesday, it didn't take long for authorities in the country to notice that the service had included all of its secret missile sites.
The images are so detailed that it is even possible to tell what make and model the launchers are.
Taiwan's Ministry of National Defense is currently in talks with Google over the issue however Minister of National Defense Yen De-fa has somewhat played down the risks involved by stating: "the location of defense infrastructure in times of peace does not indicate its location during times of war."
This isn't the first time that Google has included images of sensitive locations on its satellite mapping service either - facilities in other countries, including the infamous Area 51, are also visible.
In an age where commercial satellites can not only view military facilities but photograph them and post the images online, keeping anything on the surface truly secret has become nigh on impossible.
Source: Business Insider | Comments (5)
Similar stories based on this topic:
Tags: Taiwan, Google