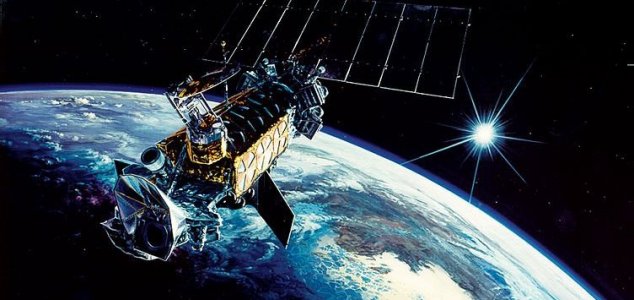 Is de-orbiting defunct satellites a viable strategy ?

Image Credit: US Air Force
Airbus has been developing a new type of harpoon in an effort to reduce the build-up of space junk in orbit.
Satellites and spacecraft are already running a daily gauntlet of spent rocket stages, screws, bolts and other objects that currently encircle our world. As time goes on, the problem will reach the point at which it will be too risky to send anything else up in to space due to the risk of a collision.
Now in a renewed bid to tackle the problem before it's too late, Airbus has come up with a new harpoon system designed to latch on to and drag defunct satellites out of orbit.
The harpoon, which will be mounted on a small interceptor spacecraft, has been developed with the goal of bringing down Europe's defunct 8-ton Envisat Earth observation platform.
"If we can design a harpoon that can cope with Envisat, then it should be able to cope with all other types of spacecraft including the many rocket upper-stages that remain in orbit," said Alastair Wayman, one of the engineers working on the project.
Ensuring that the harpoon is capable of successfully latching on to the 3cm-thick, composite honeycomb panels typically used in satellite construction is particularly important.
"The harpoon goes through these panels like a hot knife through butter," said Wayman. "Once the tip is inside, it has a set of barbs that open up and stop the harpoon from coming back out."
"We'd then de-tumble the satellite with a tether on the other end."
Source: BBC News | Comments (10)
Tags: Airbus, Harpoon, Space Junk