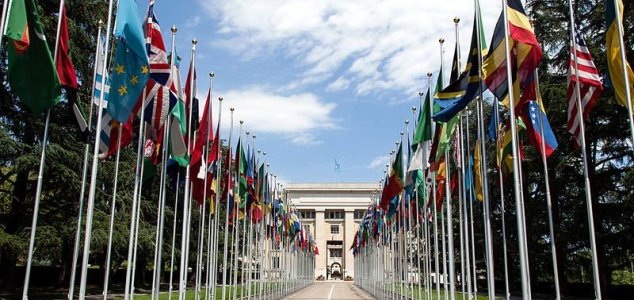 It is unclear if any country will agree to host such an embassy.

Image Credit: CC BY-SA 2.0 Tom Page
The Raelian Movement has been asking countries to host an embassy for welcoming extraterrestrials to Earth.
Founded in France in 1974 by Claude Vorilhon (now known as Rael), the Raelian religion centers around the belief that Earth and the human race were created through scientific means by a benevolent race of intelligent extraterrestrials known as the Elohim.
Most recently, the Raelians have been attempting to solicit the United Nations to organize an international conference where diplomatic arrangements for an alien embassy can be debated.
The ultimate goal of these talks would be to set up an embassy where an intelligent extraterrestrial civilization could be formally welcomed and introduced to our planet in the event of first contact.
Rael himself has declared the first Saturday of April "ET Embassy Day" to help raise awareness.
"As we prepare for our Embassy Day, we also intend to solicit the United Nations to organize the first International conference to discuss a new protocol to the Vienna Convention on Diplomatic Relations, provisionally titled, 'Optional Protocol Concerning Embassies for Extraterrestrials,'" said Raelian Guide Daniel Turcotte who has been assisting Rael on the project.
"More and more countries are showing interest as it becomes obvious that an extraterrestrial civilization is preparing our Humanity for an official contact, through an ever-increasing number of UFO appearances and very complex crop circles all over the world."
"We are confident that the UN will hear out and acknowledge the growing number of people who care for a proper and formal welcome for an out-worldly civilization."
Source: Benzinga.com | Comments (7)
Tags: Raelian, Extraterrestrial