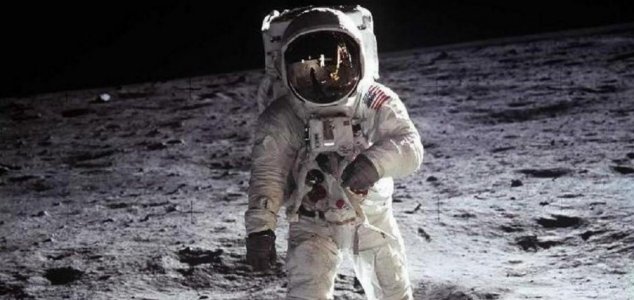 The Apollo astronauts left more than just a flag on the Moon.

Image Credit: NASA
Astronaut Buzz Aldrin has responded to the suggestion that his feces should be retrieved from the Moon.
When Aldrin and fellow Apollo astronaut Neil Armstrong lifted off from the Moon back in 1969, bags of their excrement were among the many things that they left behind on the lunar surface.
Now, almost 50 years later, it has been suggested that these waste samples could represent a unique opportunity for scientists to study how the bacteria has fared in the Moon's hostile environment.
While the idea may sound ridiculous, it is actually not without merit.
"With the Apollo 11 Moon landing, we took microbial life on Earth to the most extreme environment it has ever been in," wrote journalist Brian Resnick. "Which means the human feces - along with bags of urine, food waste, vomit, and other waste in the bags, which also might contain microbial life - on the Moon represents a natural, though unintended, experiment."
With NASA planning to send humans back to the Moon within as little as five years, the idea of recovering some of the items left behind during the Apollo Program is not that far-fetched.
After hearing about the idea himself however, Buzz Aldrin seemed less than enthusiastic.
"Well, I sure feel bad for whoever finds my bag," he wrote.
Source: Independent | Comments (5)
Similar stories based on this topic:
Tags: Buzz Aldrin, Moon