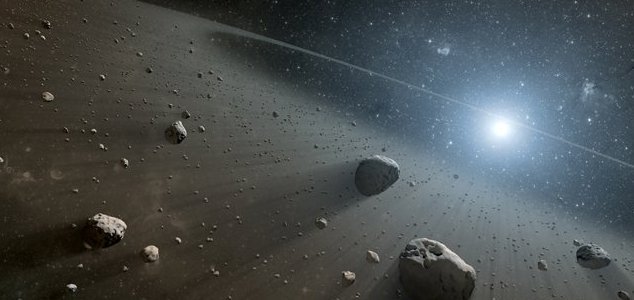 Could life have made its way across the interstellar void ?

Image Credit: NASA/JPL-Caltech
Scientists have revealed that a meteor from another star system may have collided with the Earth 5 years ago.
There was much excitement in the scientific community when in October 2017 astronomers spotted the first confirmed interstellar object - a space rock known as 'Oumuamua.
Now a new study by two researchers from Harvard University has put forward the intriguing notion that such an object may have actually collided with the Earth as recently as 2014.
Being much smaller than 'Oumuamua, it was thought to have burnt up over Papua New Guinea.
"Instead of looking far out into space, and given the fact that there should be a higher abundance of interstellar objects smaller than 'Oumuamua, we thought, 'Why not look locally and find these smaller interstellar objects as they collide with the Earth's atmosphere?'," said study first author Amir Siraj.
With the assistance of Harvard astrophysicist Avi Loeb, Siraj discovered a record of the 2014 fireball by searching through meteor impact records kept by NASA's Center for Near-Earth Object Studies.
By calculating its orbital trajectory, it became apparent that - like 'Oumuamua - it must have originated from outside of our solar system.
The discovery is important because if objects from other solar systems have collided with the Earth in the past, there is the possibility that life on Earth may have originated somewhere else entirely.
"Future meteor surveys could flag incoming objects with excess heliocentric velocities for follow-up pre-impact observations," the researchers wrote.
"Spectroscopy of gaseous debris from these objects as they burn up in the Earth's atmosphere would reveal their composition... Potentially, interstellar meteors could deliver life from another planetary system and mediate panspermia."
Source: Science Alert | Comments (6)
Similar stories based on this topic:
Tags: Interstellar, Meteor