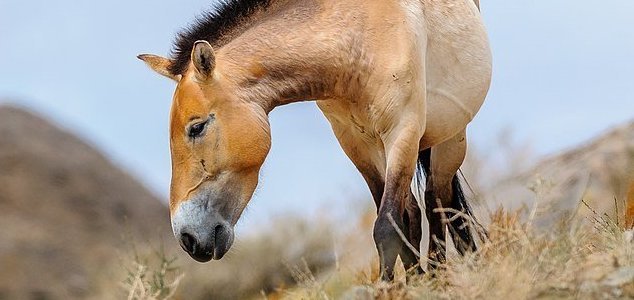 Can scientists bring an extinct species of horse back to life ?

Image Credit: CC BY-SA 4.0 Marian Polak
Scientists in Siberia have succeeded in retrieving blood from the well-preserved remains of an extinct horse.
The foal, which is thought to belong to an extinct species of horse known as the Lenskaya breed, was discovered within the permafrost of Siberia's Batagaika crater depression back in August 2018.
Its remarkable level of preservation is due to the favorable circumstances in which it died.
"Our studies showed that at the moment of death the foal was from one to two weeks old, so he was just recently born," said Semyon Grigoryev, head of the Mammoth Museum in Yakutsk.
"As in previous cases of really well-preserved remains of prehistoric animals, the cause of death was drowning in mud which froze and turned into permafrost. A lot of mud and silt which the foal gulped during the last seconds of its life were found inside its gastrointestinal tract."
A detailed examination of the foal by scientists at the North-Eastern Federal University in Yakutsk and the South Korean Sooam Biotech Research Foundation has revealed the preservation of hair, organs and now - according to the latest findings - actual liquid blood preserved within its heart valves.
The researchers are hoping to clone the species by extracting and growing viable somatic cells.
If this can be achieved, it would be a major step towards resurrecting the woolly mammoth.
Source: Gizmodo | Comments (11)
Similar stories based on this topic:
Tags: Horse, Siberia