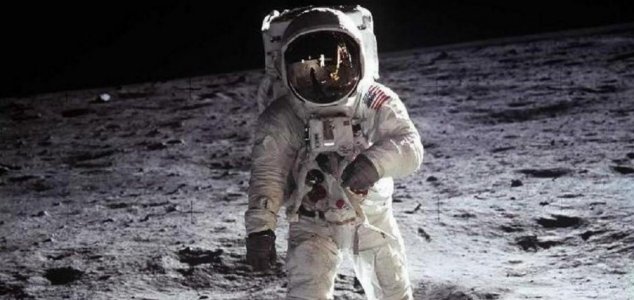 The Apollo hoax conspiracy isn't going away anytime soon.

Image Credit: NASA
NASA's former chief historian is concerned that more people will subscribe to the hoax theory as time goes on.
Arguably the most notorious conspiracy theory of all time, the idea that the Apollo Moon landings were a hoax is inexplicably still around despite an overwhelming body of evidence to the contrary.
Perhaps more unsettling however is the potential for belief in such a conspiracy to rise rather than fall over the coming years due to just how long ago the Apollo Moon landings actually took place.
According to Roger Launius, NASA's chief historian from 1990 to 2002, polls typically show that around 5% of Americans currently believe that the landings were faked.
"The thing that concerns me more and more about this is, as time passes and the Apollo landings are farther into the past and fewer people remember them, it might be easier to embrace these kinds of ideas," he said during a recent presentation.
It's certainly no surprise that the Internet - and in particular social media - has played a significant role in the proliferation of the Apollo hoax conspiracy and that seems unlikely to change anytime soon.
"Americans love conspiracy theories," said Launius.
With NASA aiming to send humans back to the Moon within as little as five years however, there is at least a chance that this particularly conspiracy theory could soon be put to bed once and for all.
Source: Space.com | Comments (1126)
Tags: Moon, Hoax