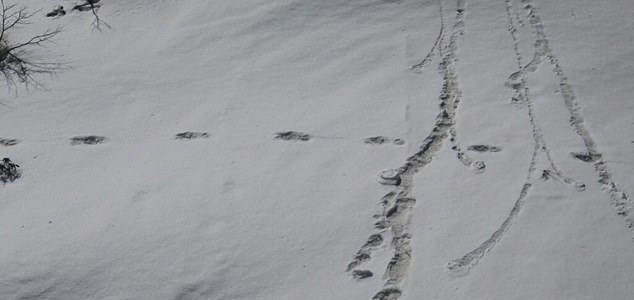 Was the Yeti responsible for these prints ?

Image Credit: Twitter / ADG PI - Indian Army
An Indian military mountaineering expedition team photographed the mystery footprints in the Himalayas.
Discovered at the army's Makalu Base Camp in Makalu-Barun National Park, the footprints reportedly measured 32x15 inches and were set deep in to the snow over a sizable distance.
Several photographs of the prints have since been uploaded on to the Indian army's Twitter feed.
"For the first time, an #IndianArmy Moutaineering Expedition Team has sited Mysterious Footprints of mythical beast 'Yeti' measuring 32x15 inches close to Makalu Base Camp on 09 April 2019," the post reads. "This elusive snowman has only been sighted at Makalu-Barun National Park in the past."
The Yeti - or 'Abominable Snowman' - is one of the world's most enduring cryptozoological mysteries.
Often described as a tall, bipedal, ape-like creature similar to North America's Bigfoot, the Yeti is said to roam the forests and mountains of the Himalayas and is a major part of the culture and spiritual beliefs of remote communities in Nepal and Tibet.
Whether these particular footprints are the genuine article however remains unclear.
Source: ABC News | Comments (23)
Similar stories based on this topic:
Tags: Yeti, Himalayas