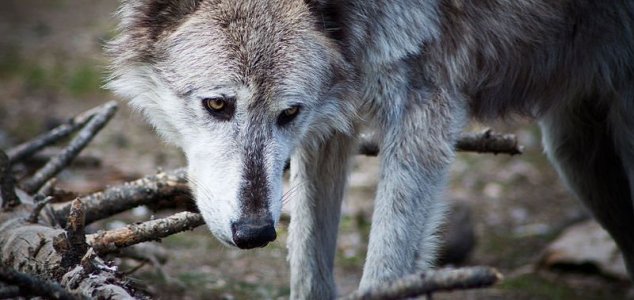 Wolf-dog hybrids are becoming a big problem.

Image Credit: CC BY-SA 2.0 Nomadic Lass
Scientists in the UK have warned of the threat posed by packs of wolf-dog hybrids in the wilds across Europe.
A new study by researchers at the University of Exeter has highlighted the potential for Europe's pure-bred wolves to be completely wiped out due to interbreeding with free-roaming dogs.
Exactly how this problem should be tackled however currently remains unclear.
There are believed to be around 17,000 wolves on the continent and there is now a call to improve education on the impact of free-roaming dogs and the potential long-term consequences of allowing them to continue to breed with wolves unabated.
"We need to address this issue before wolf-dog hybrids backcross with wolves to the extent that wolf populations will be lost to hybrid swarms, and the conservation of wild populations will become unfeasible," said study lead author Valerio Donfrancesco.
"In this paper, we argue that scientific agreement is crucial to encourage decision-makers to act, and to raise awareness about this conservation issue in society at large."
Disagreements over whether the hybrids should be put down, sterilized or kept in captivity has lead to a significant ethical debate within the scientific community.
"The disagreements emerged from diverging ethical values between scientists of different backgrounds, such as ecologists and geneticists, from the lack of data on the effectiveness of different interventions, and from the worry of some scientists that on practical grounds allowing the removal of hybrids would open a legal loophole for the killing of wolves," said Donfrancesco.
Source: Science Daily | Comments (11)
Similar stories based on this topic:
Tags: Wolf, Dog