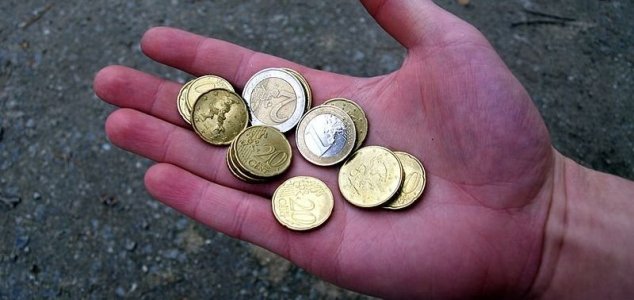 A single coin robbed Heffernan of the ability to speak.

Image Credit: CC BY-SA 4.0 Santeri Viinamaki
When Marie Heffernan unknowingly swallowed a coin as a teenager, her life took a sudden turn for the worse.
Heffernan, who was only 13 at the time, was told by doctors that her lost voice was due to an acute case of bronchitis and laryngitis, but when her symptoms failed to improve, adjusting to life without a voice left her feeling both socially isolated and increasingly fearful that she may never speak again.
"I'd just started high school, it was frightening - I didn't know what was going on and neither did the doctors," she said. "People's reactions changed over time - first their reaction was one of surprise and shock but over months, when my voice didn't return, it became something else."
"People didn't know what to say to my parents, they just stopped talking to me at all."
Then, one day 12 years later while sitting at work, Heffernan suddenly started to choke on something and managed to cough up a 1959 threepence.
It turned out that the coin had been lodged in her vocal cords, preventing them from vibrating.
Almost immediately she started to make sounds again and within two weeks she began to string words together. Her story would go on to make headlines across the country.
"I couldn't believe it - it's still a mystery how I swallowed the coin, a threepence which wouldn't have even been in circulation," she said.
"The only thing we can think is that it must have been in a can or bottle of soft drink."
Source: Illawarra Mercury | Comments (21)
Tags: Marie Heffernan, Coin