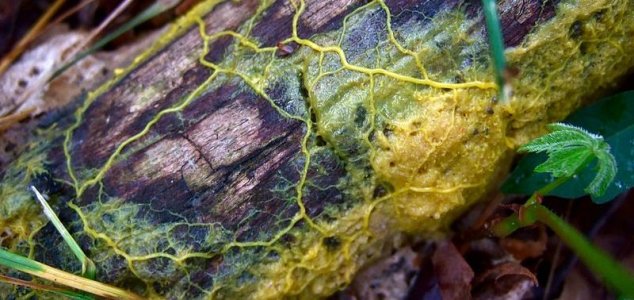 This is one very weird organism.

Image Credit: CC BY 2.5 frankenstoen
A zoo in Paris has showcased one of the world's strangest organisms - a brainless, self-healing 'blob'.
Nicknamed after the titular creature of the 1958 science-fiction horror movie 'The Blob', this bizarre unicellular organism is so strange that you'd be forgiven for thinking that it can't be real.
The latest exhibit at Paris Zoological Park in France, this yellow slime looks a lot like a fungus but acts inexplicably like an animal, with the ability to detect and digest food despite the fact that it doesn't have a mouth, eyes or even a stomach.
It can move without legs or arms and can even heal itself within minutes after being cut in two.
Oh... and it also has 720 sexes....
"The blob is a living being which belongs to one of nature's mysteries," said Bruno David, director of the Paris Museum of Natural History. "It surprises us because it has no brain but is able to learn (...) and if you merge two blobs, the one that has learned will transmit its knowledge to the other."
Its official scientific name is
hysarum polycephalum plasmodium
.
"We know for sure it is not a plant but we don't really [know] if it's an animal or a fungus," said David.
At least this particular blob is unlikely to try to take over the world... we hope.
Source: Reuters | Comments (18)
Tags: Blob, Slime