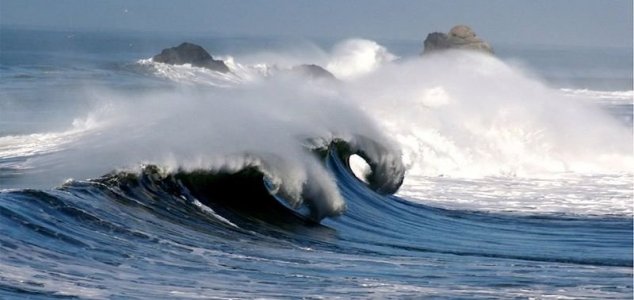 Ocean temperatures are rising.

Image Credit: CC BY-SA 4.0 Brocken Inaglory
A vast swathe of water exhibiting an unexpectedly high temperature has left scientists scratching their heads.
Covering an area of over one million square kilometers, this huge patch of warm water is situated in the Pacific Ocean around 800km off the coast of New Zealand.
On average the temperature of the water in this area is around six degrees higher than expected.
"It's the biggest patch of above average warming on the planet right now," said James Renwick, head of geography, environment and earth sciences at Victoria University in Wellington.
"Normally the temperatures there are about 15C, at the moment they are about 20C."
Exactly what is responsible for this temperature spike is unclear.
"It's not uncommon to see patches of warmer water off New Zealand but this magnitude of four, five, up to six degrees is pretty unusual," he said. "It's probably a very thin layer of ocean that has warmed up and there hasn't been any wind to cool it for several weeks."
Efforts will be made in the coming weeks to monitor the region and to narrow down the cause.
With global temperatures rising however, phenomena like this are likely to become more common.
Source: The Guardian | Comments (14)
Similar stories based on this topic:
Tags: Ocean, Global Warming