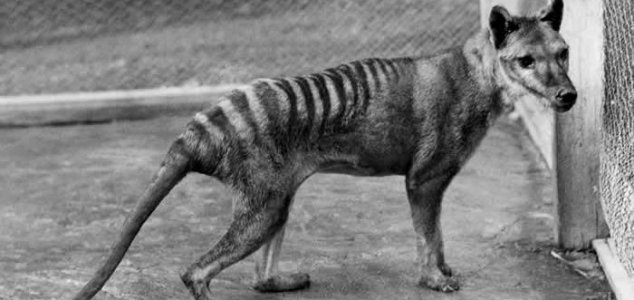 Is the thylacine still out there ?

Image Credit: Benjamin A. Sheppard
A recently released government document has revealed 8 new sightings of the 'extinct' animal in the last 3 years.
One of the best known recent examples of a species wiped out by human hunting practices, the thylacine was a distinctive carnivorous marsupial native to Australia, Tasmania and New Guinea.
Sporadic reports of alleged thylacines in the wild however have continued even to the present day.
Now eight more potential sightings of the elusive creature - including one that occurred as recently as two months ago - have come to light thanks to a newly released Australian government document.
One of the sightings was reported by a couple from Western Australia who saw what they believed to be a thylacine crossing a road while visiting Tasmania. According to the report, the animal "was in clear view for 12-15 seconds" and the couple were "100 per cent certain" that it was a thylacine.
A similar report from the same month concerned a sighting of a "cat-like creature".
"I am accustomed to coming across most animals working on rural farms ... and I have never come across an animal anything close to what I saw in Tasmania that day," the witness stated.
In February 2017 a man saw a possible thylacine crossing the road in northwestern Tasmania while in July of this year a set of potential thylacine tracks were found near the state capital of Hobart.
Could these sightings mean that the thylacine is alive and well in the wilds of Tasmania ?
Unless an actual specimen can be captured, it's going to be impossible to know for sure.
Source: Independent | Comments (47)
Similar stories based on this topic:
Tags: Thylacine