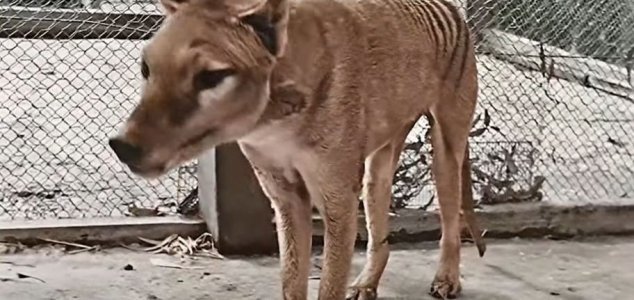 The footage is the clearest yet of a thylacine.

Image Credit: NFSA
Footage of the last known thylacine in captivity has been remastered to mark 85 years since its death.
The impressive video, which provides the clearest view yet of a Tasmanian tiger, was created from the original negatives and colorized by a team of experts from the National Film and Sound Archive to mark 85 years since the death of the last thylacine held in captivity.
The animal - which was named Benjamin - can be seen pacing around his enclosure at Hobart's Beaumaris Zoo in 1933. The footage was recorded by Australian zoologist David Fleay.
Converting it into color proved particularly challenging.
"It's a painstaking process that employs a lot of subjectivity and own personal creativity to be able to interpret a lot of different facets of history," said NFSA curator Vick Gwyn.
"By using a lot of secondary and primary records, and looking at amazing 3D renders of this creature, the team can employ that historic sleuth work and re-imagine the color."
You can check out the footage for yourself below.
Source: ABC.net.au | Comments (8)
Similar stories based on this topic:
Tags: Thylacine