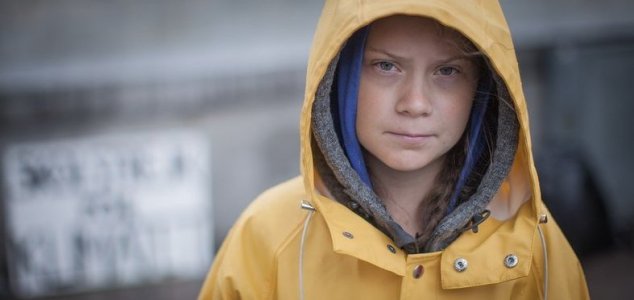 Thunberg has become a divisive public figure.

Image Credit: CC BY-SA 4.0 Anders Hellberg
A girl who happens to look uncannily like the young activist has been spotted in an old archive photograph.
The 16-year-old Swede has been making headlines across the world over the past few months due to her many notable public appearances and her tireless efforts to raise awareness for climate change.
This week however she has become the subject of an altogether different media story - one concerning an old photograph found in an archive at the University of Washington.
The image, which dates back to the 1890s, shows three children at a gold mine at Dominion Creek, Yukon Territory. This wouldn't seem like anything particularly notable if it wasn't for the fact that one of them just happens to bear a striking resemblance to Thunberg.
Since emerging online, the image has generated quite a lot of attention with reactions ranging from cries of 'fake' to the rather unlikely suggestion that Thunberg is a time traveler.
At the end of the day however the photograph is most likely the real deal and the girl, who admittedly does look a lot like Thunberg, is exactly that - a girl who looks like Thunberg, not Thunberg herself.
You can view the photograph on the University of Washington Libraries website -
here
.
Source: YouTube | Comments (52)
Tags: Greta Thunberg