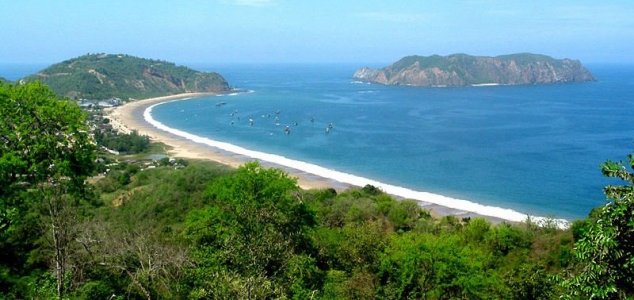 Some burial sites in Ecuador date back 10,000 years.

Image Credit: CC BY-SA 4.0 Ecuador planeta magico
The skeletons of two infants unearthed in Ecuador were found to be wearing helmets made from other skulls.
The somewhat grim discovery was made by archaeologists who had been excavating the ancient ritual complex of Salango which is situated on the central coast of Ecuador.
The skeletons, which date back 2,100 years, were wearing 'helmets' made from the cranial vaults of other children's skulls - something that has never been seen before in the region.
Archaeologists can only speculate as to the circumstances surrounding the burial as there is no telling exactly what killed either the infants in the grave or the children the skulls were made out of.
It is thought however that the the skull helmets may have served as a form of spiritual protection, perhaps because the infants had died at such a young age.
The people of the time had "concern with protecting and further empowering the heads", the archaeologists noted.
Ancestral figurines found at the site seemed to confirm that this was the case.
One particularly notable discovery was that the area had been covered in ash not long after the burial, suggesting that a potentially devastating volcanic eruption had occurred.
"The treatment of the two infants [may have been] part of a larger, complex ritual response to environmental consequences of the eruption," the researchers speculated.
Source: Live Science | Comments (21)
Similar stories based on this topic:
Tags: Skulls, Ecuador