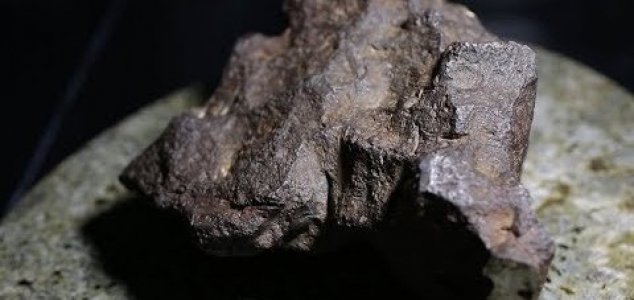 Does life hitch a ride on meteorites ?

Image Credit: YouTube / Central Michigan University
A microbe with an appetite for meteorites has shown that space rocks may be able to carry life across the cosmos.
Because meteorites played such an important role in depositing the rare elements necessary for complex life on our planet to develop, researchers have been keen to determine if there are any organisms capable of surviving off the minerals contained within them.
While some bacteria are already known to oxidise the iron within meteorites, the scientists wanted to look for something that would find more than just a small part of these space rocks appetizing.
They finally settled on
Metallosphaera sedula
- a microbe capable of surviving in the soil on Mars.
To test it, they exposed it to a meteorite known as Northwest Africa 1172 (NWA 1172).
"NWA 1172 is a multimetallic material, which may provide much more trace metals to facilitate metabolic activity and microbial growth," said astrobiologist Tetyana Milojevic.
"Moreover, the porosity of NWA 1172 might also reflect the superior growth rate of M. sedula."
The results of the experiment were extraordinary and demonstrated that the microbes were quite content to be feeding on the combination of minerals contained within the samples.
Given that some types of microbes have already been shown to be capable of surviving in the vacuum of space, it is not unreasonable to speculate that they could hitch a ride on meteorites.
"Our investigations validate the ability of M. sedula to perform the biotransformation of meteorite minerals, unravel microbial fingerprints left on meteorite material, and provide the next step towards an understanding of meteorite biogeochemistry," said Milojevic.
Source: Science Alert | Comments (2)
Similar stories based on this topic:
Tags: Meteorite