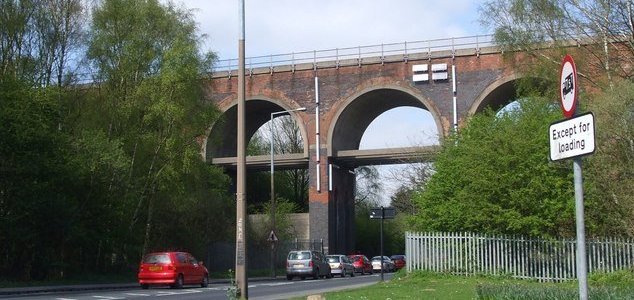 The specter has been sighted along this road.

Image Credit: CC BY-SA 2.0 Glyn Drury
An apparition has been reported by multiple witnesses near a viaduct in the town of Scunthorpe, England.
The notorious spook, which is said to haunt the stretch of road between the viaduct and the junction with West Common Lane, recently became a talking point thanks to Dr Rob Gandy - a health statistician who has been traveling around the British Isles cataloguing paranormal reports.
He had originally asked to hear testimonies from witnesses of another local specter - the so-called Ruskington Horror - a terrifying apparition said to appear along the A15 north of Sleaford.
Instead, he was surprised to hear from several people who had observed a disturbingly tall figure in fancy dress walking along Scotter Road before mysteriously disappearing into thin air.
One witness recalled watching the figure for three minutes before it vanished.
Another believed that they had knocked down the specter only to find that there was nobody there.
Dr Gandy is now looking for any other witnesses who may have encountered anything unusual.
"After recently inviting testimonies about personal road ghost experiences on the A15 north of Sleaford, I am pleased to say that a good number of people have been in touch with me to describe what happened to them," he said.
"Their stories range from the puzzling to the totally bizarre."
Source: Grimsby Telegraph | Comments (1)
Similar stories based on this topic:
Tags: Ghost