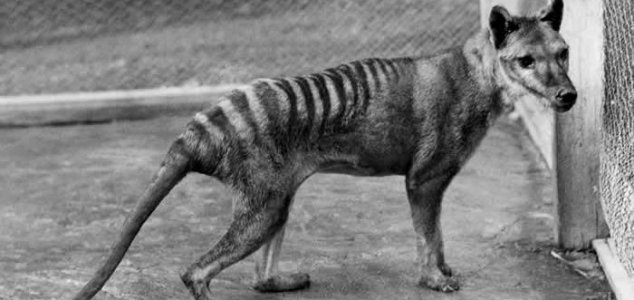 Can a thylacine be caught alive ?

Image Credit: Benjamin A. Sheppard
Neil Waters is preparing to spend two years living in the Australian bush in an effort to capture a live thylacine.
One of the best known recent examples of a species wiped out by human hunting practices, the thylacine was a distinctive carnivorous marsupial native to Australia, Tasmania and New Guinea.
Sporadic reports of alleged thylacines in the wild however have continued even to the present day.
One man who remains convinced that the species has managed to hold on against all odds is Neil Waters who has received thousands of reports from other people who claim to have seen the animals.
"There were rumours the thylacine was taken to the mainland but there is nothing to support those rumours," he said. "But the hundreds of people who have reported sightings cannot all be wrong."
Now in a bid to prove it once and for all, Waters intends to spend up to two years out in the bush using modern techniques and equipment to capture a live specimen.
He even claims to have seen live thylacines himself in Tasmania's North-East in 2010 and 2014.
"This is a long-term project and I am prepared to give it a couple of years - or until my finances run out," he said. "My dream is to prove the thylacine is alive and well and have a management plan put in place to ensure their continued survival."
"I have nothing to gain from faking anything. I don't want to prove a fallacy."
Given that up until now nobody has even been able to prove that thylacines are still out there - let alone capture one alive - it goes without saying that Waters is setting himself an almost impossible challenge. It remains to be seen whether or not he will actually succeed.
Source: The Mercury | Comments (18)
Similar stories based on this topic:
Tags: Thylacine