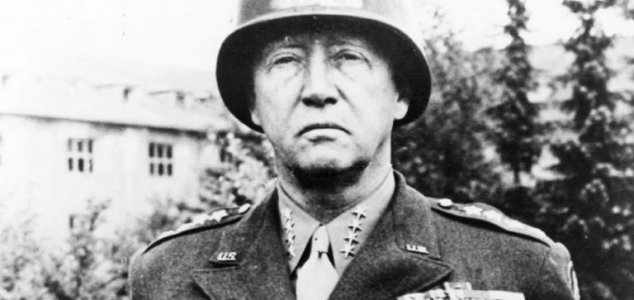 General George S. Patton.

Image Credit: Public Domain
General George S. Patton, who died in 1945, was one of the most celebrated military leaders of World War II.
The subject of countless books and movies, General Patton was a prominent figure who commanded both the US Seventh Army in the Mediterranean theater and the US Third Army in France and Germany following the Allied invasion of Normandy during World War II.
His untimely death was particularly ill-fitting of a man who had contributed so much to the Allied war effort and even today the circumstances surrounding his demise remain a topic of heated debate.
Patton had been on his way to a pheasant hunting trip in a devastated part of Germany when his Cadillac limousine collided with a military truck that had been parked at the side of the road.
While two others in the car were uninjured, Patton suffered a blow to the head and quickly began to experience paralysis and difficulty breathing.
He was taken to a hospital in Heidelberg where it was discovered that he had suffered from a broken neck and a spinal cord injury that had left him paralyzed from the neck down.
While he made some progress over the next 12 days, he ultimately died on December 21, 1945.
Not everyone however is convinced that he actually succumbed to his injuries.
The story goes that in 1979, an American spy named Douglas Bazata claimed that he had been sent by the Office of Strategic Services to kill Patton and make it look like an accident.
There is also an alternative version of the story indicating that the assassin had actually been sent by Stalin to stop Patton from warning the United States about the dangers of the Soviet Union.
Despite several books and a great deal of debate on the matter over the years however, questions still remain about these theories and there is no concrete evidence to support either version.
"You've got to look at what Patton's situation was," said author Carlo D'Este. "He was a quadriplegic, he was going to die anyway, he was totally immobilized, he couldn't move."
"What is the point of assassinating him and where did Stalin come from anyway? Sure, somebody could have snuck in the hospital, but why would you bother?"
"You need to verify facts. That certainly raises a red flag with me."
Comments (23)
Tags: General Patton