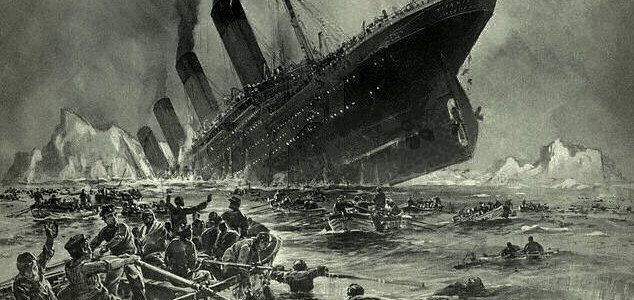 Visitors to the wreck will now require special permission.

Image Credit: Willy Stower - 1912
Access to the wreck of the world-famous vessel, which sank in 1912, has long remained a point of contention.
Situated 13,000ft beneath the surface of the Atlantic, the wreck of the Titanic was discovered in 1985 and has since served as a humbling reminder of the disaster that claimed over 1,500 lives.
There have been several visitors to the wreck over the years, including movie director James Cameron who used some of the footage he captured in his 1997 blockbuster
Titanic
.
Given that so many people died during the disaster however, there have long been calls for access to the wreck to be limited in the interests of respecting the victims and their families.
Now at last, a new agreement has been signed between the US and UK governments granting them the power to either grant or deny licenses allowing access to the wreck or to remove artifacts from it.
"Lying two and a half miles below the ocean surface, the RMS Titanic is the subject of the most documented maritime tragedy in history," said UK Maritime Minister Nusrat Ghani. "It will be treated with the sensitivity and respect owed to the final resting place of more than 1,500 lives."
For those looking to check out the Titanic in its original glory, a $500 million replica known as Titanic II is due to set sail in 2022. Built by Australian company Blue Star Line, the new vessel will be as close to the original as possible but with modern power and propulsion systems.
Even the wooden panelling in the corridors will be substituted to satisfy modern safety standards.
"The ship will follow the original journey, carrying passengers from Southampton to New York, but she will also circumnavigate the globe, inspiring and enchanting people while attracting unrivalled attention, intrigue and mystery in every port she visits," said chairman Clive Palmer.
Source: BBC News | Comments (3)
Similar stories based on this topic:
Tags: Titanic