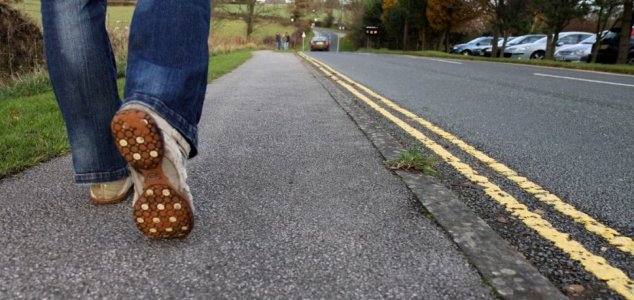 Softer pavements could prevent injury.

Image Credit: PD - pxhere
A novel new type of rubber pavement being trialled in Sweden could help to save thousands of lives.
Each year, a significant number of people - especially the elderly - are injured or even killed due to accidental falls on hard concrete pavements and footpaths in cities across the world.
Now in a renewed bid to make these surfaces safer for everyone, scientists have been working on a new type of pavement that is soft enough to cushion the blow if someone was to fall onto it.
Made from recycled tyres, the new rubber surfacing is part of a major EU-backed trial and could become commonplace within the next few years if test runs in Sweden prove a success.
"Thousands of lives could be saved by this pavement surface, both in the UK and other countries," said Dr Viveca Wallqvist who has been working on the project for the last seven years.
"That is because people are less likely to break their hip and die if they fall on this surface and would also be more likely to go out and do healthy activities like walking and cycling if they no longer have to worry about the risk of a fall."
"My father was told he would have to go out in a wheelchair because of the risk of falling - his freedom was taken away because of it."
Source: innews.co.uk | Comments (8)
Tags: Rubber, Pavement