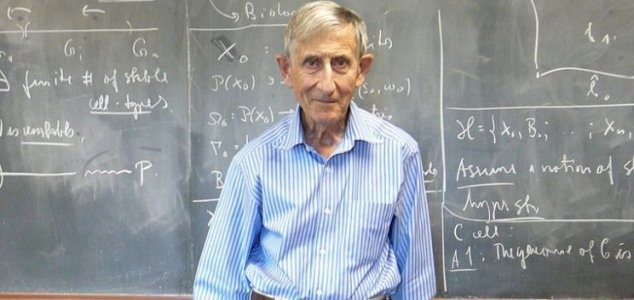 Dyson was fascinated by the idea of intelligent alien civilizations.

Image Credit: CC BY-SA 3.0 Monroem
The man who envisaged that an alien race could build a 'Dyson Sphere' around its star has died aged 96.
One of the most celebrated physicists of the modern age, Dyson's work in the fields of physics and quantum electrodynamics, as well as his research and theories on intelligent extraterrestrial civilizations, made him a respected and well known figure the world over.
One of his most famous hypothetical concepts was the Dyson Sphere - a vast spherical structure constructed around a star by an advanced alien race to harness its energy.
He first wrote about such theoretical megastructures in 1960 in a short paper entitled 'Search for Artificial Stellar Sources of Infrared Radiation.' In it, he speculated that it may be possible to spot a Dyson Sphere by scanning for large objects radiating in the infrared range of the spectrum.
"One should expect that, within a few thousand years of its entering the stage of industrial development, any intelligent species should be found occupying an artificial biosphere which surrounds its parent star," he wrote.
It's an idea that has long endured - having been featured in numerous works of science fiction including in an episode of
Star Trek: The Next Generation
.
Dyson also came up with the idea of a Dyson Tree - a genetically engineered plant that can grow on comets. He also suggested that comets could be built to contain hollow spaces filled with breathable air and could serve as future human habitats.
He even theorised that there could exist an immortal race of intelligent beings capable of extending time to infinity to escape the inevitable heat death of the universe.
Dyson is survived by his second wife, six children, a stepdaughter and 16 grandchildren.
Source: The Guardian | Comments (4)
Tags: Freeman Dyson, Dyson Sphere