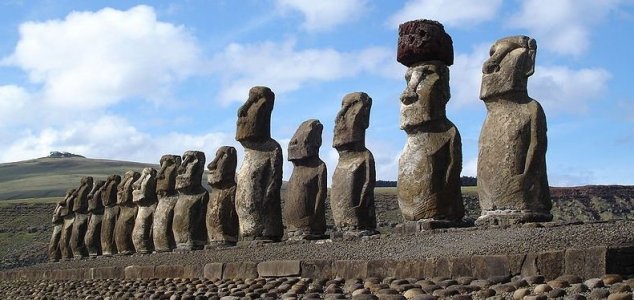 Penalties are harsh for those who damage the moai.

Image Credit: CC BY 2.5 Honey Hooper
A man has been arrested after his truck caused 'incalculable' damage to one of the statues.
The unfortunate incident happened last week when one of the island's residents left his truck unattended with nothing but a rock wedged beneath its tire to stop it from rolling.
His makeshift handbrake came undone while he was away and the vehicle careened down the hill, striking one of the statues' ceremonial platforms and causing significant damage.
"The moai are sacred structures of religious value for the Rapa Nui people," said Camilo Rapu, president of Easter Island's indigenous Rapa Nui community.
"[This] is an offense to a culture that has lived many years struggling to recover its heritage and archaeology."
The island's mayor, Pedro Edmunds Paoa, has since called for stricter driving rules.
"Everyone decided against establishing traffic rules when it came to vehicles on sacred sites - but we, as a council, were talking about the dangers and knew very well what the rise in tourist and resident numbers could mean," he told Chile's
El Mercurio
newspaper.
"They didn't listen to us, and this is the result."
Source: Live Science | Comments (10)
Similar stories based on this topic:
Tags: Easter Island