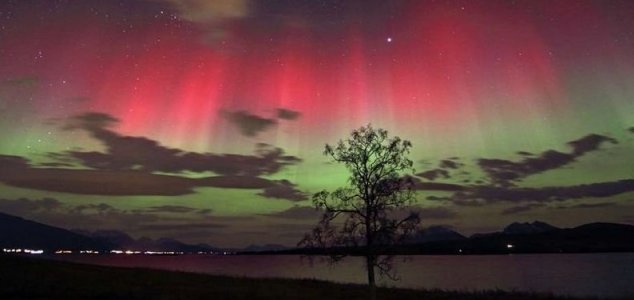 What was Japan's mystery 'red sign' ?

Image Credit: CC BY-SA 3.0 Frank Olsen
Scientists have been attempting to solve the 1,400-year-old mystery of Japan's 'pheasant tail' sky phenomenon.
Witness accounts written in the year 620 AD describe a spectacular red light streaking across the sky of Japan - a phenomenon that was likened to the spread of a pheasant's tail feathers.
Exactly what people had seen that night however has remained something of a mystery ever since.
"It is the oldest Japanese astronomical record of a 'red sign,'" said polar scientist Ryuho Kataoka. "It could be a red aurora produced during magnetic storms. However, convincing reasons have not been provided, although the description has been very famous among Japanese people for a long time."
Now a new study by researchers at The Graduate University for Advanced Studies in Japan has finally managed to shed some light on the enigma.
To determine whether the phenomenon really was an aurora, the team turned back the clock and calculated what the Earth's magnetic field would have been like at the time of the sighting.
Their findings indicated that such an aurora could have occurred at the time in question.
"Recent findings have shown that auroras can be 'pheasant tail' shaped specifically during great magnetic storms," said Kataoka.
"This means that the 620 AD phenomenon was likely an aurora."
Source: EurekAlert.org | Comments (1)
Similar stories based on this topic:
Tags: Japan