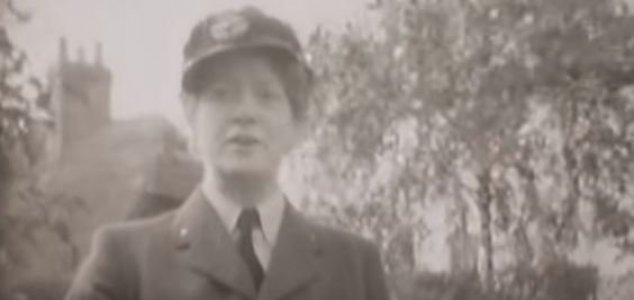 A still frame from the footage.

Image Credit: YouTube / Bletchley Park
Silent footage filmed during the Second World War shows a site connected to Britain's Enigma codebreakers.
At a time when Hitler's war machine seemed unstoppable, a team of codebreakers including computer scientist Alan Turing were hard at work attempting to crack the Enigma machine - a task that, if successful, had the potential to turn the tide of the war in the Allies' favor.
Bletchley Park - a 19th-Century mansion in Milton Keynes, England served as their base.
Much of what went on during this time was not explicitly documented for obvious reasons - the entire operation was considered top secret in the interests of preventing the Germans from learning about it.
Now however, an extremely rare piece of footage has emerged from this time containing a compilation of clips recorded at Whaddon Hall, Buckinghamshire - a site directly linked to Bletchley Park.
"During WW2, this was a most secret site where Ultra intelligence produced by the Government Code and Cypher School at Bletchley Park would be sent, and then passed on to Allied commanders in the field," the upload on the official Bletchley Park YouTube channel reads.
The video is the only wartime footage of the site currently known to exist and offers a unique glimpse at some of the activities at Whaddon Hall during this period of time.
A short documentary about the footage can be viewed below. The original is viewable -
here
.
Source: The Register | Comments (1)
Tags: Bletchley Park, Enigma