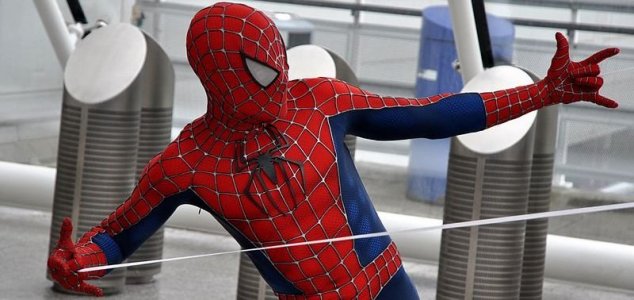 No, getting bitten will not turn you into Spider-Man.

Image Credit: CC BY 2.0 Roger Murmann
Three boys in Bolivia recently got more than they bargained for when they tried to become Spider-Man.
In an incident that serves as an alarming reminder of how easily fictional stories can rub off on the impressionable, three young boys aged 8, 10 and 12 recently attempted to gain the web-slinging powers of Spider-Man by deliberately allowing a black widow spider to bite them.
The ill-advised stunt sought to mimic the way Peter Parker obtained his powers in the comics.
Unsurprisingly, after provoking the spider to strike, things didn't go too well for the trio who all ended up experiencing severe muscle pains, cramps and spasms due to the effects of the venom.
Their mother quickly took them to a local hospital where they were given initial treatment before being transferred to a hospital in Llallagua. They were then transferred yet again to a Children's Hospital in La Paz where their condition eventually started to improve.
Fortunately all three boys ultimately recovered and were released from hospital five days later.
"For children everything is real," said epidemiology head Virgilio Pietro.
"Films are real, dreams could be real, and they (children) are the hope of our life."
Source: CBR.com | Comments (18)
Tags: Spiderman