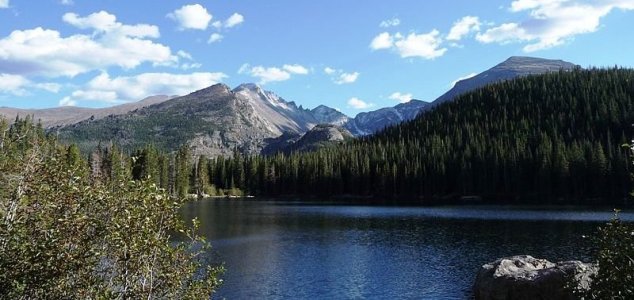 It turns out that Fenn's treasure was real all along.

Image Credit: CC BY-SA 3.0 Daniel Mayer
Hidden somewhere in the Rocky Mountains, the mysterious treasure has claimed many lives.
Consisting of a bronze chest filled with gold nuggets, rare coins and jewellery, this real-life treasure trove was allegedly hidden at a secret location by art dealer Forrest Fenn.
A former United States Air Force pilot who recovered from a terminal cancer diagnosis later in life, Fenn published a book - The Thrill of the Chase: A Memoir - which contained a set of clues allegedly pointing to the treasure's location "in the mountains somewhere north of Santa Fe."
As time went on and word of the treasure got around, many set out to find it but fewer came back alive - their lives claimed by a combination of the treacherous terrain and the remoteness of the area.
The most recent victim was 52-year-old Paris Wallace, a pastor from Colorado who sparked a major search and rescue operation after he disappeared during an ill-fated hunt for the treasure.
It took multiple helicopters, dog teams and police officers to eventually locate his remains.
Now though, against all odds, Fenn himself has announced that the treasure has been found.
The victor was a man from "back East", he claims.
"It was under a canopy of stars in the lush, forested vegetation of the Rocky Mountains and had not moved from the spot where I hid it more than 10 years ago," he said.
The man who found it reportedly did not want his identity revealed but had proved to Fenn that he had indeed claimed the prize by sending him a photograph of the treasure.
"I don't know, I feel halfway kind of glad, halfway kind of sad because the chase is over," said Fenn.
Whether he will ever reveal exactly what the treasure contained however remains unclear.
Source: BBC News | Comments (27)
Similar stories based on this topic:
Tags: Treasure