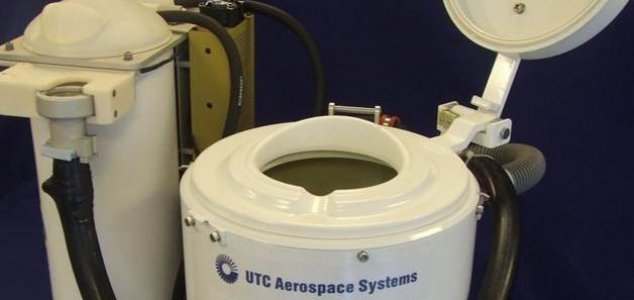 Going to the toilet in space has never been so easy...

Image Credit: NASA
Scientists and engineers have been busy developing a next-generation space toilet fit for the final frontier.
No matter how sophisticated and futuristic a spacecraft is, there is no denying one of mankind's most fundamental and basic needs - going to the bathroom.
The toilet facilities on the International Space Station are, for all intents and purposes, perfectly functional, albeit slightly awkward to use given the lack of gravity. Suction helps to prevent things getting too out of control and the waste water is later recycled so that it is safe to drink.
Now though, in preparation for NASA's Artemis program, engineers have developed a futuristic new lavatorial solution - the Universal Waste Management System (UWMS).
This new facility is designed to be an improvement over the current ISS toilet and will help to accommodate a larger number of people aboard the station in the coming years.
A duplicate model will also be used on NASA's Orion capsule when it flies around the Moon.
The UWMS will ultimately bridge the gap between what's currently available and what will be needed to accommodate astronauts living and working on the Moon and Mars in the future.
According to reports, it will be installed aboard the space station sometime in the autumn.
You can check out how the existing ISS facilities work in the video below.
Source: Space.com | Comments (9)
Tags: Artemis, ISS