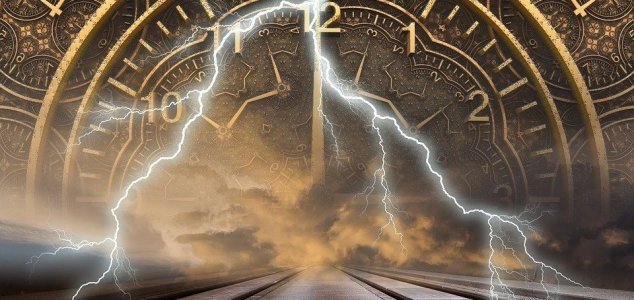 Is it possible to communicate with our past selves ?

Image Credit: Pixabay / TheDigitalArtist
What if it were possible to send a message back in time and warn humanity about upcoming disasters ?
Some pretty terrible things have happened in the last 100 years or so, from natural disasters and pandemics to wars and genocide - there are many tragedies that we have failed to stop.
One man however - Joe Davis - is determined to change all that.
For the last ten years, he has been attempting to achieve what many would consider impossible - to send a simple message back to the year 1935 to warn our past selves about all the wars, genocides and other disasters so that they will have a better chance of stopping them from happening.
Known as
Swansong
, the message is a simple Morse code transmission lasting about an hour.
To send it back in time, Davis wants to transmit it towards Cygnus X-1 - a black hole 6,000 light years away. The idea is that if the signal hits the time-distorting edge, it will be sent back in time and reflected back towards the Earth where it will be picked up, hopefully during the correct time period.
If the idea sounds insane then that's because it almost certainly is - there is no evidence that it is possible to actually send something back in time in this way (or at all).
While it's unclear exactly how viable Davis actually believes the idea to be, he remains adamant that the message will one day be sent.
He does acknowledge however that, even if the plan works and someone in 1935 actually receives the signal, they may not believe that the message is factual or that it is from the future.
Ultimately, it's an interesting thought exercise, but something that's unlikely to work in practice.
Source: Mic.com | Comments (21)
Similar stories based on this topic:
Tags: Time Travel