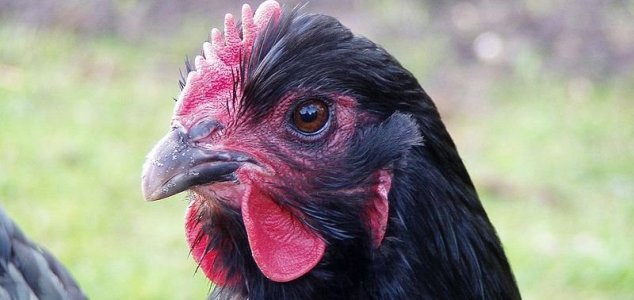 It's not every day that you wake up believing that you are poultry.

Image Credit: PD - Wiki
Psychiatrists have made progress in explaining a rare disorder that makes a person believe they are an animal.
It's one of the rarest medical conditions ever recorded - a person with no history of drug or alcohol abuse can suddenly become completely convinced that they are no longer human.
One of the best documented cases involved a 54-year-old woman from Belgium who inexplicably started to behave as though she were a chicken. Her brother discovered her outside in her garden, clucking, blowing out her cheeks and crowing like a rooster.
When he took her to hospital, she explained to doctors that she believed she was a chicken and described experiencing strange new sensations in her limbs.
Her delusion later vanished following a seizure and she now struggles to recall the incident.
Now according to a new paper, cases like this may have gone under-reported for years.
Only 56 cases have ever been documented, with sufferers reporting a wide variety of animal personas including a lion, a hyena, a shark, a horse, a rabbit, a gerbil and even a bee.
The condition is thought to be linked to underlying depression and psychiatric disorders such as schizophrenia and bipolar disorder, however more research is clearly needed.
"Clinical zoanthropy, or the conviction of having turned into an animal, is a rare delusion," the researchers wrote. "There are different views about its pathogenesis."
"This delusion can occur with an underlying psychiatric disorder, but it can also be secondary to structural or functional disorders of the brain."
Source: The Guardian | Comments (11)
Similar stories based on this topic:
Tags: Chicken