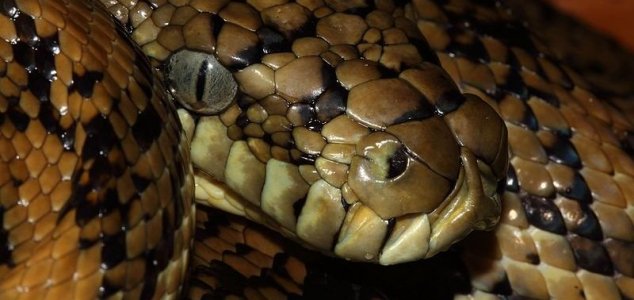 No, a live snake is not an appropriate choice of mask...

Image Credit: CC BY-SA 4.0 Oliver Neuman
Commuters couldn't believe their eyes this week when a man wearing a large snake got onto the bus.
In what must surely be the most bizarre response to the coronavirus pandemic to date, a man was recently spotted on a bus with what appeared to be a large python wrapped around his face.
According to one witness, passengers aboard the bus, which had been traveling between Swinton and Manchester city center, seemed surprisingly unfazed by the man's unusual choice of face mask.
She recalled how she had initially mistaken the enormous reptile for a "really funky face mask" before realizing that it was actually moving.
It is unclear whether or not the bus driver had quizzed the man as he was getting on.
"Government guidance clearly states that this needn't be a surgical mask, and that passengers can make their own or wear something suitable, such as a scarf or bandana," said a spokesperson for Transport for Greater Manchester.
"While there is a small degree of interpretation that can be applied to this, we do not believe it extends to the use of snakeskin - especially when still attached to the snake."
Source: The Verge | Comments (5)
Similar stories based on this topic:
Tags: Snake