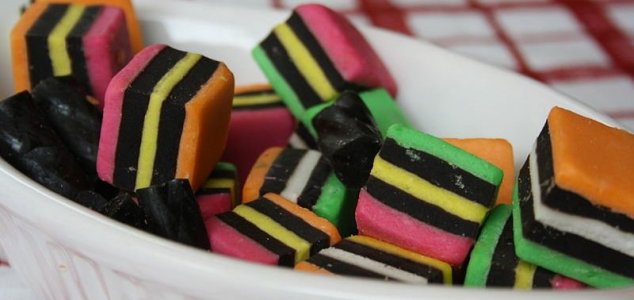 It might be delicious, but too much can kill you.

Image Credit: CC BY-SA 3.0 Ali K
The popular sweet treat may seem harmless enough, but eating too much of it can literally prove fatal.
Enjoyed around the world, licorice is made from the root of the plant
Glycyrrhiza glabra
which also happens to contain glycyrrhizic acid - a substance known to cause a number of side-effects if consumed in large quantities including hypertension, hypokalemia and even renal failure.
These risks were brought into sharp focus this week when a 54-year-old construction worker in the United States actually collapsed and died after suffering a cardiac arrest attributed to his penchant for eating one-and-a-half bags of licorice every single day.
Of particular note was the fact that he had recently switched his habit from eating red licorice twists to black ones just a few weeks beforehand, presumably increasing his glycyrrhizic acid intake.
He was deemed to have suffered from hypokalemia - which is the name for the condition where the levels of potassium in a person's blood become dangerously low.
"Further investigation revealed a recent change to a liquorice-containing candy as the likely cause of his hypokalemia," wrote Dr Andrew L Lundquist.
So while licorice is certainly safe to eat in moderation - too much of it can literally kill you.
Source: BBC News | Comments (14)
Tags: Licorice