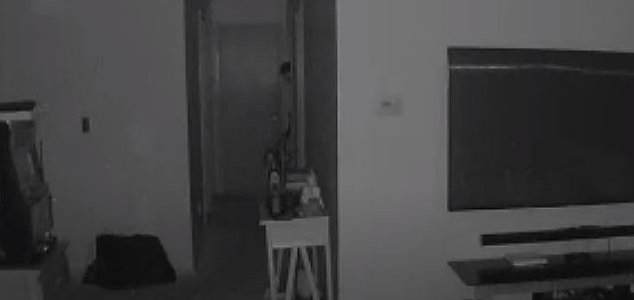 Who or what is looking out of the doorway ?

Image Credit: Reddit / Loro
Unsettling footage shows a mysterious, unidentified figure peering around a doorway in a woman's house.
The video, which was originally posted up on Reddit before doing the rounds on YouTube and elsewhere, was reportedly filmed inside a house in Milwaukee, Wisconsin.
Recorded just before midnight on November 7th, the footage shows a human figure briefly emerging from the doorway of what is believed to be the room where the homeowner's baby is sleeping.
While this would be disturbing enough given that this person should not have been in the house, some viewers maintain that the figure has some sort of 'tentacles' in place of hands.
Whether or not this is actually the case given the resolution of the video however remains unclear.
One thing's for sure, if this isn't someone who lives at the house (the woman who posted the clip claims that she was home alone with her baby), this is one scary piece of footage.
Could this be an intruder, something paranormal or is the whole thing simply a hoax ?
You can check out the video for yourself below.
Source: YouTube | Comments (28)
Similar stories based on this topic:
Tags: Ghost, Haunting