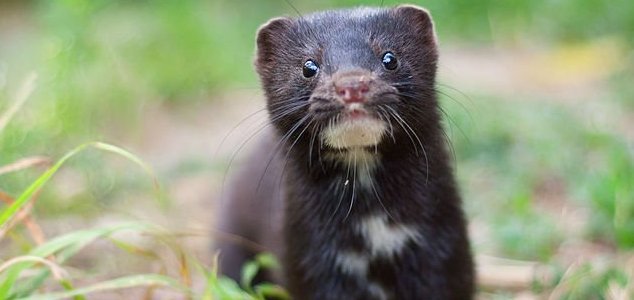 Minks have been culled to stop the spread of the virus.

Image Credit: CC BY-SA 4.0 Ryzhkov Sergey
Mink that have been culled and buried due to the coronavirus have started emerging from beneath the soil.
The animals, which are typically farmed for their fur, have been killed in large numbers recently due to fears over a mutated version of the coronavirus that has threatened to spread to humans.
In Denmark, mass graves have been dug to dispose of many thousands of culled mink.
As it turns out however, burying them under a thin layer of soil isn't good enough as, despite being deceased, the animals have been starting to rise up out of the ground all by themselves.
"As the bodies decay, gases can be formed," national police spokesman Thomas Kristensen told the Danish Broadcasting Corporation. "This causes the whole thing to expand a little."
"In this way, in the worst cases, the mink get pushed out of the ground."
To make matters worse, some of the burial sites are close to lakes and streams and there is concern that the mass graves could contaminate the water supply.
Efforts are now underway to shovel more soil on top to mitigate the problem.
"This is a natural process," said Kristensen.
"Unfortunately, one meter of soil is not just one meter of soil - it depends on what type of soil it is. The problem is that the sandy soil in West Jutland is too light. So we have had to lay more soil on top."
Source: Boing Boing | Comments (12)
Tags: Mink, Coronavirus