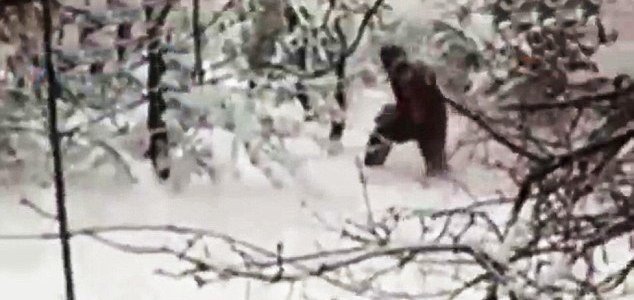 Would you take part in a literal Bigfoot hunt ?

Image Credit: YouTube / CEN
An Oklahoma lawmaker is hoping to establish an official hunting season in the state for the enigmatic cryptid.
While there are many people who are skeptical about the existence of an unknown species of large hairy biped roaming the forests of North America, Rep. Justin Humphrey certainly isn't one of them.
Humphrey, who represents a southeastern district of Oklahoma famous for its Bigfoot sightings, has introduced a new bill which urges the Oklahoma Wildlife Conservation Commission to establish a bona fide Bigfoot hunting season during which the killing of the cryptid would be totally legal.
If the bill passes, it will come into effect at the beginning of November.
"The Oklahoma Wildlife Conservation Commission shall promulgate rules establishing a Bigfoot hunting season," the bill states. "The Commission shall set annual season dates and create any necessary specific hunting licenses and fees."
As you might expect however, establishing such a bill is going to take some persuasion.
"It is a real bill, yes," department official Micah Holmes told
Fox News
.
"Here at the department, we use science to make management decisions, and we do not recognize Bigfoot as a wildlife species in Oklahoma."
As things stand, it seems highly unlikely that the bill will actually pass.
Exactly why Humphrey thought it would be a good idea remains unclear.
Source: Fox News | Comments (54)
Similar stories based on this topic:
Tags: Bigfoot