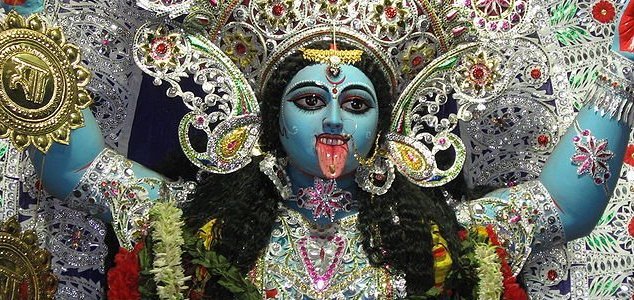 The Hindu Goddess Kali.

Image Credit: CC BY-SA 3.0 Piyal Kundu
A politician who consumed a potion said to ward off coronavirus has since tested positive for the disease.
In a striking example of how blind belief can negatively influence even the highest echelons of government, Sri Lanka's health minister Pavithra Wanniarachchi reportedly tested positive for coronavirus this week after endorsing and consuming a baseless herbal remedy produced by a 'sorcerer' who claimed that he had received the recipe from the Hindu goddess Kaali.
The minister's endorsement of the potion had generated significant criticism while also spurring thousands of people into queueing up in the village of Bandara to receive it themselves.
Several other government ministers have also reportedly taken the potion as well.
It is unclear what is in the concoction, however there is absolutely no reason to believe that it has any effect whatsoever on Covid-19, as evidenced by the fact that Wanniarachchi has since tested positive for the virus and is now self-isolating to prevent spreading it further.
Sri Lanka officially approved the Oxford/AstraZeneca vaccine on Friday for use in the country with doctors warning that frontline medical workers should be inoculated as soon as possible.
There have been several recent outbreaks, including one in a garment factory back in October.
In total, Sri Lanka has seen over 52,000 cases and over 270 deaths.
Source: MSN.com | Comments (6)
Similar stories based on this topic:
Tags: Coronavirus