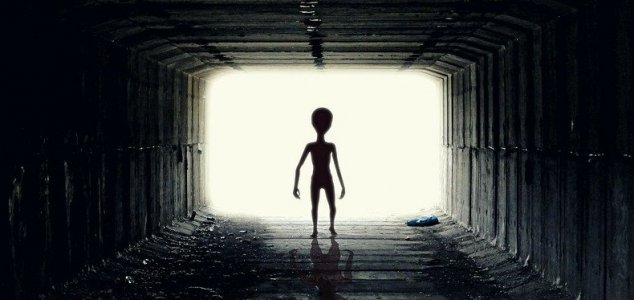 Avi Loeb has become a well known figure in astronomy circles.

Image Credit: CC0 Pixabay
The man who believes 'Oumuamua was created by extraterrestrials has talked about his recent experiences.
When the 400-meter-long object - which was found to have come from a distant solar system - flew past our planet back in October 2017, it became the focus of much debate and intrigue.
While most astronomers now agree that 'Oumuamua was a naturally occurring space rock, one astronomer defied this idea, instead insisting that it was a piece of extraterrestrial technology.
Enter Harvard professor Avi Loeb who in 2018 began writing a paper on the interstellar visitor in an effort to explain its various peculiarities and abnormalities.
Unlike his peers, he ultimately reached the conclusion that this was no space rock but a deliberately constructed, artificial device produced by an advanced extraterrestrial civilization.
"I approached this just like any other scientific anomaly," he told
The Guardian
. "I rule out possibilities and whatever looks the most plausible is what I put out. That's the way science is done."
"You just collect more evidence."
Surprisingly, Loeb's unorthodox conclusion regarding the nature and origin of 'Oumuamua quickly saw him become a topic of interest in the press, with his findings appearing in numerous news outlets.
On one occasion while on his way to a conference in Berlin, he was approached by a TV crew.
"They said, 'We have to ask: Do you think we're alone in the universe?'" he recalled.
In response, he said: "A quarter of all stars host a planet the size and surface area of the Earth. It would be arrogant to think we are alone."
He has since detailed his experiences in a new book - '
Extraterrestrial'
- which is out on February 4th.
"I'm not arguing we know for sure it was an artificial object," he said. "I'm saying it's a reasonable plausibility based on the evidence. And since we can't chase this one, we should do the next best thing, which is to find similar objects."
Source: The Guardian | Comments (51)
Similar stories based on this topic:
Tags: Oumuamua