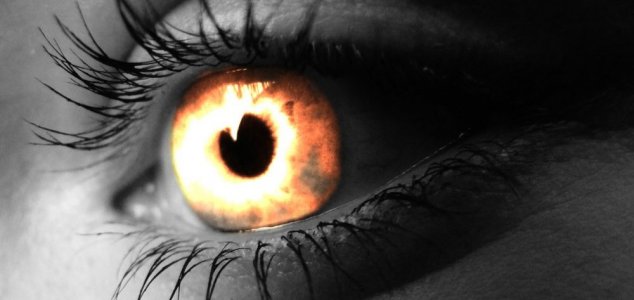 The ability to picture things in one's mind plays an integral part in the fear response.

Image Credit: sxc.hu
A new study has revealed that ghostly tales and scary stories have little impact on those with mind-blindness.
Reading a particularly chilling ghost story or watching a paranormal documentary can unnerve even the most staunch of skeptics, but for some people, even the most terrifying of tales has no impact whatsoever and it is all to do with how we picture things in our heads.
In a recent study, scientists conducted an experiment in which they measured people's fear response by monitoring changing skin conductivity levels (or in other words, how much they sweat).
Approximately half of those taking part suffered from aphantasia or 'mind-blindness', which meant that they were unable to picture things in their heads the way most of us do.
For the test, the lights were turned off and the participants were left alone with a story that would appear on a screen in front of them. While these tales started out innocuously enough, they soon became much more terrifying.
"Skin conductivity levels quickly started to grow for people who were able to visualise the stories," said study senior author Professor Joel Pearson from the University of New South Wales.
"The more the stories went on, the more their skin reacted."
"But for people with aphantasia, the skin conductivity levels pretty much flatlined."
The results of the experiment seemed to suggest that imagery - the ability to picture a concept in one's mind - plays a much more important role in the fear response than previously believed.
"We found the strongest evidence yet that mental imagery plays a key role in linking thoughts and emotions," said Prof Pearson. "In all of our research to date, this is by far the biggest difference we've found between people with aphantasia and the general population."
Source: Science Daily | Comments (7)
Similar stories based on this topic:
Tags: Ghost, Brain