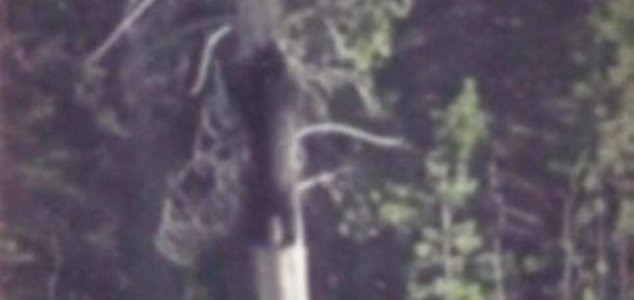 What is this creature ? (see larger image below)

Image Credit: Email Submission
Allegedly captured five decades ago in the US, this photograph shows an unidentified creature in the trees.
A few days ago we received an e-mail from an individual (who wished to remain anonymous) whose late father had reportedly taken a photograph of a creature somewhere in the United States.
But is this really a 'Mothman' as the sender suggests or is there a more mundane explanation ?
---
"Sadly my father recently passed away, whilst sorting through his personal possessions and belongings I came across a photo album and amongst the photos I came across this photo. I asked my mum what she knew about the photo, she said all she knew was that my father took the photograph some time in the 1970's whilst on a vacation in America with a friend.
She remembered my father showing her the photo and telling her that he and his friend saw some sort of human sized bat/bird type creature clinging onto a tree, he said he took a photo and then the creature leapt from the tree and flew off into the wooded area, that's all he said, my mum said he never mentioned it again, my father was a very private man and was also a very religious man.
I asked my mum if his friend is still alive but she told me he passed away several years ago, so unfortunately no more knowledge or information can be gained about the photograph.
I scanned the photo into my computer to have a better look at it, bearing in mind it is a very old photograph some details can be seen when you zoom in on the dark object clinging onto the tree. What looks like a head with pointed ears, possibly 2 eyes, maybe a wing to the left and what looks like a leg to the right can be seen?
Whatever it is it is most certainly very bizarre and very odd looking. I spent a bit of time looking on the internet and the closest thing I could find to what matches my fathers description is something called the Mothman."
---
Update:
It appears that the image has been taken from footage of a black bear climbing a tree.
Check out -
this video
- it is the exact same tree, so it's likely that the whole story is a hoax.
Thanks to Ross Withers for tracking down the original footage and providing the comparison shot (below).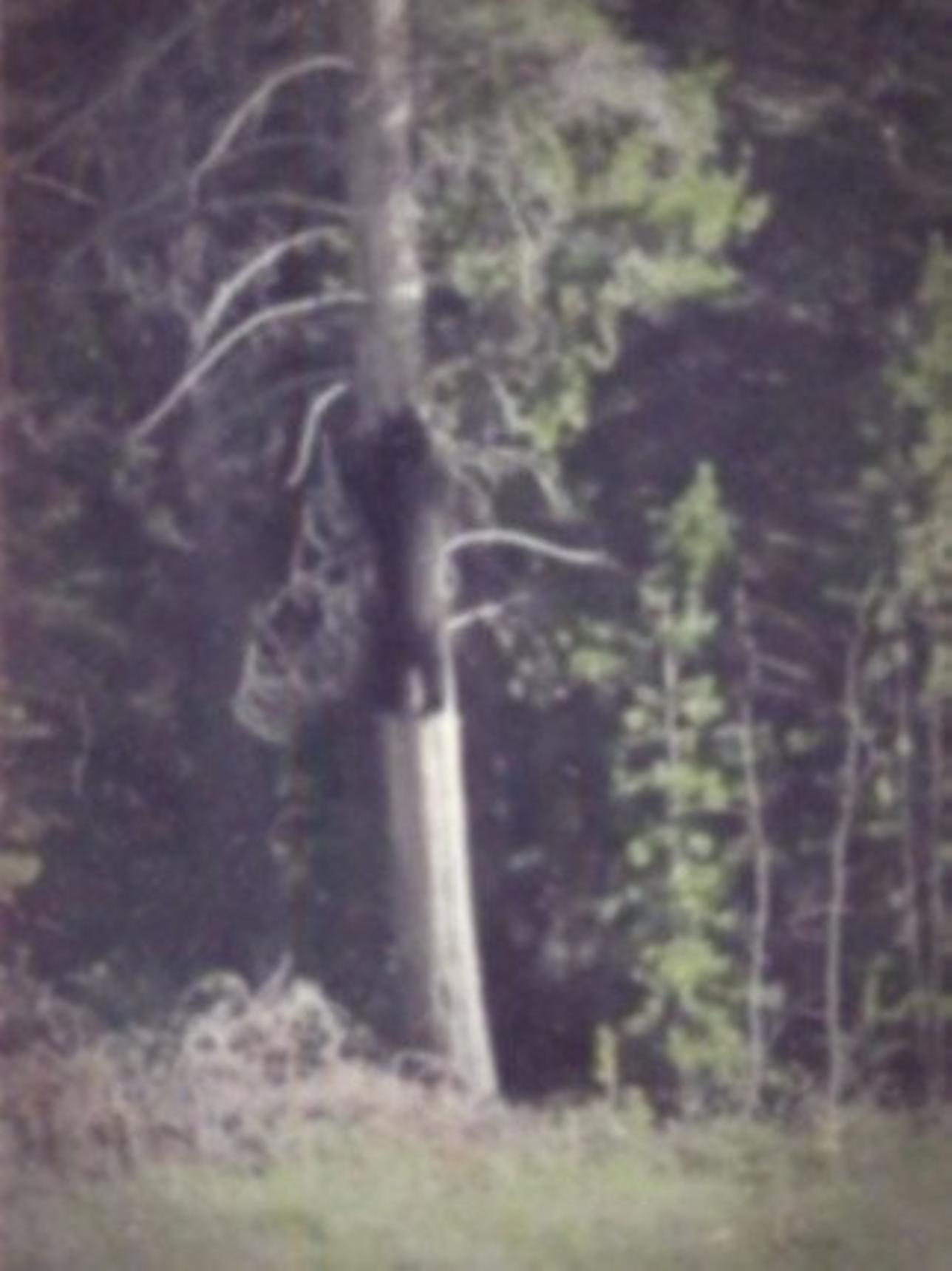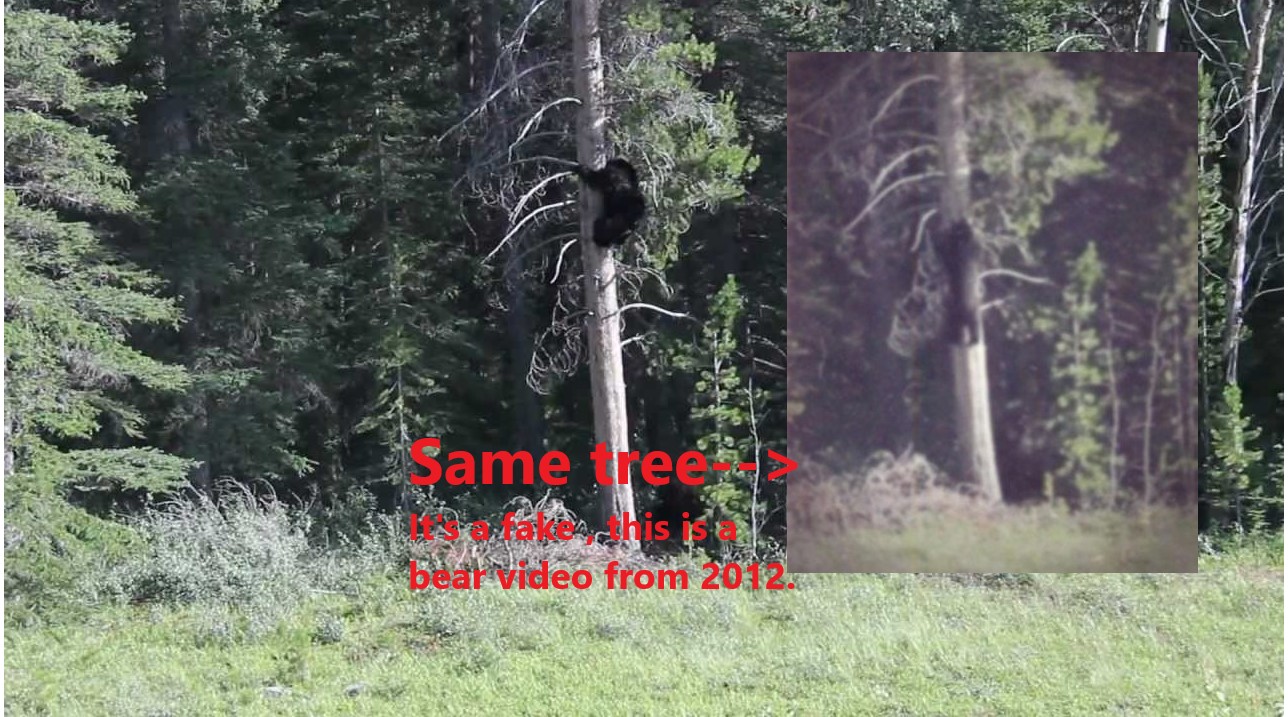 Comments (153)
Similar stories based on this topic:
Tags: Mothman