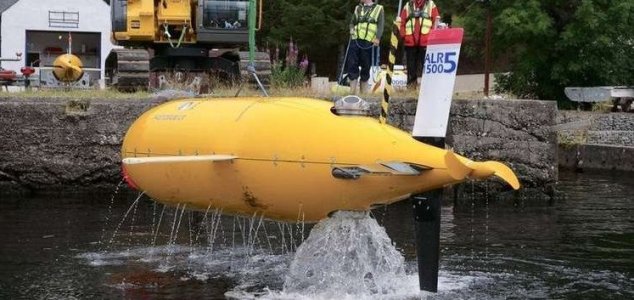 Loch Ness is the ideal testing ground for the subs.

Image Credit: National Oceanography Center (NOC)
Scientists have been using Loch Ness to prepare several robotic submarines for deep-sea expeditions.
Designed to descend to depths of 6,000ft and equipped with an array of sensors designed to detect marine life around icebergs and beneath the polar ice, the robotic submarines were trialled in the Scottish loch this week by the National Oceanography Center (NOC) as part of efforts to prepare the vehicles for use in the more expansive and hazardous environment of the deep ocean.
Among them was a celebrity of sorts - the infamously named Boaty McBoatface - which received its nonsensical moniker after the general public were given the opportunity to vote for the name of the Natural Environment Research Council's new research vessel.
In the end, the vessel itself was named RRS Sir David Attenborough, while the name picked by the public was instead assigned to its accompanying robotic submarine.
"The trials in Loch Ness will ensure that UK researchers have access to cutting-edge technologies that enable world-leading science, whilst lowering the cost and reducing the environmental impact of missions by removing the need of a supporting research ship," said Dr Kristian Thaller.
It is expected that the trials, which started earlier this month, will be completed sometime later today.
Source: BBC News | Comments (5)
Similar stories based on this topic:
Tags: Submarine, Loch Ness