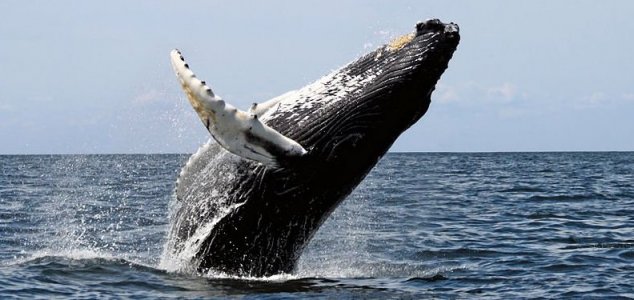 The last place you want to be is inside one of these...

Image Credit: CC BY 3.0 Whit Welles
A lobster diver got more than he bargained for on Friday when he had a close encounter with a humpback whale.
It was early in the morning when 56-year-old Michael Packard - who had been lobster diving for years - entered the water off Cape Cod, Massachusetts on his second dive of the day.
As he reached the seafloor, however, he encountered something altogether unexpected.
"All of a sudden, I felt this huge shove and the next thing I knew it was completely black," he said. "I could sense I was moving, and I could feel the whale squeezing with the muscles in his mouth."
Without realizing it, he had inadvertently been swallowed up by a huge humpback whale.
"I was completely inside; it was completely black," he said. "I thought to myself, 'there's no way I'm getting out of here. I'm done, I'm dead.'"
"All I could think of was my boys - they're 12 and 15 years old."
As luck would have it, however, the whale wasn't too keen on its latest meal.
"I saw light, and he started throwing his head side to side, and the next thing I knew I was outside (in the water)," said Packard.
He ultimately escaped from his close encounter with only a broken leg and a few other minor injuries.
Source: Cape Cod Times | Comments (8)
Similar stories based on this topic:
Tags: Whale