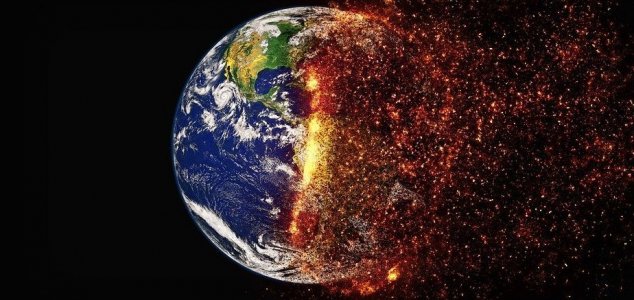 Things are looking dire, but it is not too late...

Image Credit: Pixabay
A major new report has found an 'unequivocal' link between human activities and climate change.
The landmark study, which was published today by the UN's Intergovernmental Panel on Climate Change (IPCC), certainly makes for some grim reading.
Described by UN Secretary General Antonio Guterres as "a code red for humanity", the report confirms the devastating effects human activities have been having on our planet.
The problem is already evident across the globe, with wildfires, flooding and other major climate events devastating communities, killing thousands and causing untold amounts of damage.
"If we combine forces now, we can avert climate catastrophe," said Guterres.
"But, as today's report makes clear, there is no time for delay and no room for excuses. I count on government leaders and all stakeholders to ensure COP26 (the climate summit set to take place in Glasgow, Scotland later this year) is a success."
According to the report, global temperatures have risen faster in the last five decades than during any other 50-year period in the last 2,000 years. The last five years have also been the hottest since 1850.
This is already "affecting many weather and climate extremes in every region across the globe."
Over the coming centuries, things will get progressively worse - the sea levels will rise, the ocean will become more acidic and the ice caps will continue to melt until they are gone.
"The consequences will continue to get worse for every bit of warming," said Prof Ed Hawkins from the University of Reading. "And for many of these consequences, there's no going back."
Source: BBC News | Comments (78)
Similar stories based on this topic:
Tags: Climate Change