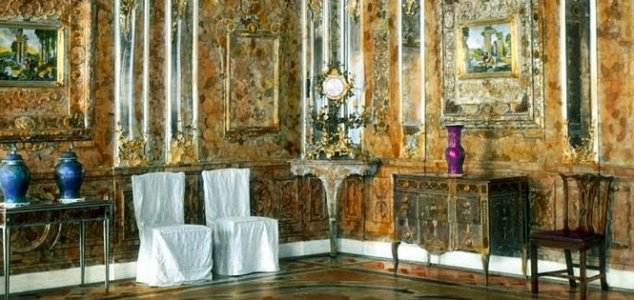 Has the Amber Room finally been found ?

Image Credit: Branson DeCou
A dive team has been exploring the wreck of a sunken German warship in search of Russia's long-lost treasure.
When the final resting place of the WWII-era steamer 'Karlsruhe' was discovered last year by a group of Polish divers, there was much excitement and intrigue.
Some believed that the vessel may have been carrying parts of the Amber Room - a priceless Russian treasure that had been plundered by the Nazis during the war.
The ship, which was last spotted at the former German port city of Koenigsberg (now Kaliningrad), was also thought to be carrying large amounts of gold and other Nazi treasures.
Now however, divers exploring the wreck have revealed the disappointing news that the various crates and containers found within it don't appear to contain parts of the Amber Room at all and are instead filled with military equipment and private luggage.
"The fourth day was devoted to thoroughly checking the bow hold," the team wrote.
"All the open and damaged chests contained military equipment and the smaller ones were simply private suitcases of refugees from East Prussia."
"We didn't touch them, of course, but they made a huge impression nonetheless."
"Everywhere, scattered shoes, belts and private luggage reminded us that nearly 1,000 people died on the wreck of Karlsruhe."
Source: Mail Online | Comments (1)
Tags: Amber Room