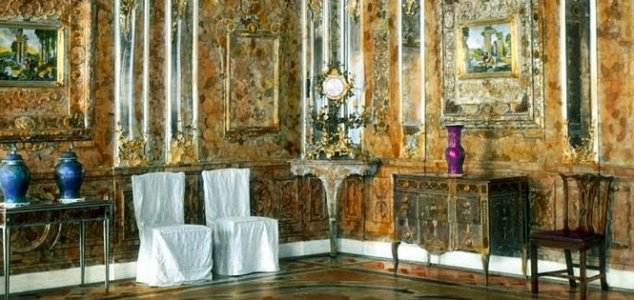 Does the Amber Room lie off the coast of Poland ?

Image Credit: Branson DeCou
A Polish diving team has discovered the final resting place of the missing WWII-era steamer 'Karlsruhe'.
The ship, which was last spotted at the former German port city of Koenigsberg (now Kaliningrad), is of particular interest to historians because of the possibility that it still contains gold and other valuables stolen by the Nazis during their occupation of Europe.
There is even a chance that it could contain the long-lost Amber Room - an extravagant Russian treasure featuring walls adorned with priceless amber panels, gold and pearls.
Regarded as the 8th Wonder of the World, it is now estimated to be worth in excess of $275 million.
According to the diving team who discovered the wreck, there are still several unopened boxes and crates to explore that could contain parts of this long-sought treasure.
The Karlsruhe was one of several vessels involved in evacuating German troops and civilians from East Prussia during the last days of the Second World War.
"We have been looking for the wreckage since last year when we realized there could be the most interesting, undiscovered story lying at the bottom of the Baltic Sea," said diver Tomasz Stachura.
"It is practically intact. In its holds, we discovered military vehicles, porcelain and many crates with contents still unknown."
It will certainly be interesting to see what, if anything, the team finds over the coming months.
Source: Independent | Comments (6)
Similar stories based on this topic:
Tags: Shipwreck