Search:
Search results for:
hippopotamus
Browsing news and articles: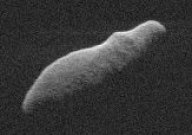 Space & Astronomy
12-24-2018 | 7
A mile-long asteroid shaped a bit like a hippopotamus has skipped us by on its closest approach in 400 years.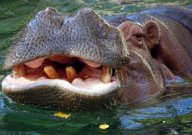 World of the Bizarre
12-23-2013 | 30
Hippopotamus ranching was almost introduced in the United States at the beginning of the 20th century.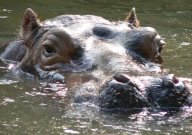 Nature & Environment
8-4-2012 | 15
Donna the Nile hippopotamus lived at Mesker Park Zoo in Indiana for over five decades.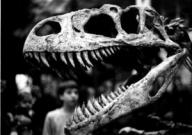 Palaeontology
7-5-2009 | 5
Palaeontologists have discovered three new species of dinosaur in Queensland Australia, one of them a predator nicknamed...