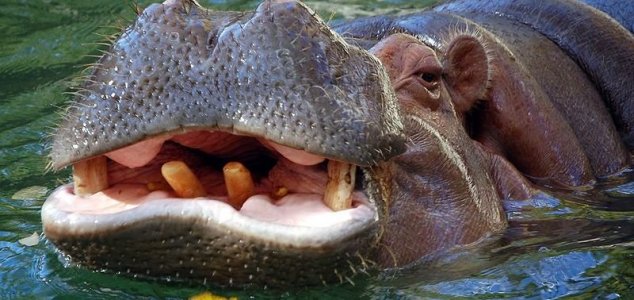 A hippopotamus at Philadelphia Zoo.

Image Credit: CC BY-SA 2.0 Art G
Hippopotamus ranching was almost introduced in the United States at the beginning of the 20th century.
Out of the many ideas proposed as a way to tackle the national meat shortage suffered by the United States in the early 1900s, the idea of introducing a thriving industry of hippopotamus ranching is perhaps the most bizarre.
The plan was to address two different problems head on, not only providing a new source of meat but also unblocking the nations waterways by having the animals feed on water hyacinth, an invasive species that was causing further ecological woes.
Despite numerous revisions of the idea, including the possibility of using ostriches or antelope in place of hippos, the plan was ultimately scrapped. Instead, efforts went in to engineering the land to better support a larger number of traditional farm animals, providing more meat for people to eat without resorting to the importing of exotic livestock.
"I think there's actually something beautiful about the idea that Congress would have a hearing on hippopotamus ranching," said writer Jon Mooallem. "It was this moment when anything seemed possible."
Source: Wired | Comments (30)
Tags: Hippopotamus