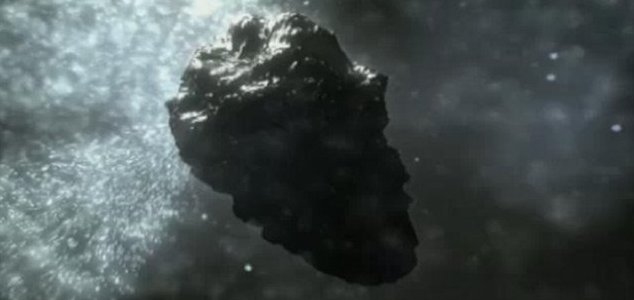 Could a comet have sparked life on Earth ?

Image Credit: NASA/JPL
The building blocks of life could spontaneously appear whenever a comet smashes in to a planetary body.
The idea that life may be getting transferred around the cosmos on comets and other bodies is not a new one, the theory known as panspermia suggests that life on Earth may have originated from space and that the building blocks of life might be found throughout the universe.
Scientists at the Department of Earth Science and Engineering at Imperial College London have taken this idea one step further with a new theory suggesting that comets don't simply deliver these materials to other planets but that instead the collision itself directly springs amino acids in to existence.
If this were true then it would not only explain the beginnings of life on Earth but it would mean that these sparks of life would be happening all around the cosmos on a regular basis.
"Our work shows that the basic building blocks of life can be assembled anywhere in the Solar System and perhaps beyond," said Dr Zita Martins. "However, the catch is that these building blocks need the right conditions in order for life to flourish."
Source: News.com.au | Comments (48)
Tags: Comet, Alien Life