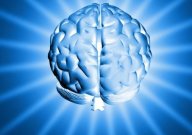 Human mark II
Posted on Tuesday, 26 October, 2010 |

10 comments
Columnist:

Stephen Treehorn
Things are moving so fast these days it's difficult keeping up. As our day seems to be increasingly packed with essential matters to take care of wouldn't it be nice if we could just upgrade. Having problems with your housekeeping fund? Basic accounts chip. Anxious about that big speech? Impulse blocker. Off on holiday to Mexico? Spanish implant. The possibilities are endless and are coming to a store near you.
Of course this isn't new news to most but disclosure has really gained momentum these last few years. Report after report accentuates the latest advance in understanding brain function. And they're starting on brains young these days. Scientists at the University of Birmingham are studying whether or not babies recognise when people are talking to them, distinguishing human voices from other sounds. Researchers say this technology could eventually be used to help diagnose autism at an early age, as well as furthering our understanding of brain development.
Now this may sound fairly innocuous and even potentially beneficial to future participants but ubiquitously lurking in the background is the possible use of such technological advances for nefarious purposes. Take the work at Washington University School of Medicine in St Louis where researchers are assessing the maturity of a person's brain with the intention of quantifying this in terms of human behaviour. The team at Washington say that since the prefrontal cortex is the last part of the brain to mature, a child is less capable than an adult of appreciating the consequences of their actions. This has led scientists to claim that brain scans could be used to 'prove' whether a child is mature enough to be tried for a crime. In other words, the mental capacity of a human to commit crime could be assessed by scrutinising aspects of their brain.
Now I don't want to scare you with all this but how much do you trust your mind? Does it play tricks with you? Have you at some point sworn an event had happened when in fact it was a figment of your imagination? Well University of Utah scientists have recently announced they've used microelectrodes to translate brain signals into words. The researchers achieved this by using two grids of sixteen microelectrodes implanted beneath the skull but atop the brain.
"We have been able to decode spoken words using only signals from the brain with a device that has promise for long-term use in paralyzed patients who cannot now speak," says Bradley Greger, an assistant professor of bioengineering. Now is it just me or could this progression one day result in a brain confessing to a crime, "I done it officer I expect no mercy". And of course in one way it did.
And to stimulate a valid confession why not revisit the scene of the crime. Researchers at the University of Barcelona have created a system which measures human physiological parameters, such as respiration or heart rate, and introduced them into computationally designed characters in real time. These virtual characters would then behave according to actions carried out unconsciously by humans. Does a leopard change his spots? Do we revert to type in certain situations?
"The ultimate aim is to develop a method which allows humans to unconsciously relate with some parts of the virtual environment more intensely than with others, and that they are encouraged only by their own physiological responses to the virtual reality shown," states Christoph Groenegress a researcher on the project.
The standard of proof in criminal cases in the UK is beyond reasonable doubt. I suggest it wouldn't take too many clinical trials to reach and exceed that burden in a purely scientific sense and politicians would then need to decide whether to implement legislation that would allow it as admissible evidence.
And well why stop there? Such intimate knowledge of human behaviour could be used to make people function in more 'constructive' way. Take for example DARPA's (Defense Advanced Research Projects Agency) latest cutting-edge research in their neurotechnology lab at Arizona State University. Specialists in ultrasonic brain stimulation, they aim to place technology in soldier's helmets to 'enhance' cognitive abilities through improving long-term alertness whilst reducing stress, anxiety, and pain. The research lab is run by neuroscientist William Tyler, who has developed a non-invasive technique in which 'transcranial pulsed ultrasound' can remotely stimulate brain circuits without the need for surgery. The pulsed ultrasound approach, they say, can reach deep-brain circuits to the same depth as surgical techniques.
Now I don't like the sound of that at all. Just who is going to be pressing those types of buttons? Maybe the answer comes from the University of California, Berkeley. Researchers there have applied transcranial magnetic stimulation (TMS) to the posterior parietal cortex region of the brain in thirty-three right-handed volunteers and found that stimulating the left side spurred an increase in their use of the left hand.
"In TMS, magnetic pulses alter electrical activity in the brain, disrupting the neurons in the underlying brain tissue. While the current findings are limited to hand choice, TMS could, in theory, influence other decisions, such as whether to choose an apple or an orange, or even which movie to see," explained Richard Ivry, UC Berkeley professor and co-author of the study. In other words the decision making process of a person could be altered to override their innermost instincts.
These attempts to master the functionality of the brain are part of a wider pursuit of absolute knowledge. The unification of all we see or seem within science. But will we ever arrive at that point? Professor Russell Stannard, emeritus professor of physics at the Open University thinks not. In his book 'The End of Discovery', he suggests that we humans are fast approaching the end of what it is possible to know and understand. Commenting on the 'The Guardian' website article, Dirk Bruere posted the following;
"There will be no end of invention. The creative process will simply move to artificial intelligence and invent machines running genetic algorithms. The latter already has a track record of real world patents, and the former has demonstrated the ability to form a scientific hypothesis and test it in an automated laboratory under its control. That, of course, is the near term. In the long run we can extend our own intellects through a number of techniques ranging from smart drugs and cybernetic implants to genetic engineering."
This is the transformation from purely biological beings to partly or entirely synthetic ones. Seti (Search for Extraterrestrial Intelligence) argues that the time between aliens developing radio technology and artificial intelligence (AI) would be short. Seti astronomer Seth Shostak argues that the odds favour the detection of alien AI rather than biological life.
"If you look at the timescales for the development of technology, at some point you invent radio and then you go on the air and then we have a chance of finding you. But within a few hundred years of inventing radio - at least if we're any example - you invent thinking machines; we're probably going to do that in this century. So you've invented your successors and only for a few hundred years are you... a 'biological' intelligence."
Probably? Definitely. Reverse-engineering the human brain so we can simulate it using computers may be a reality by 2030 says Ray Kurzweil, artificial intelligence expert and author of The Singularity is Near.
"It would be the first step toward creating super computers that are more powerful than the human brain by being networked into a cloud computing architecture to amplify their processing capabilities powered by intelligent algorithms. But even a perfect simulation of the human brain or cortex won't do anything unless it is infused with knowledge and trained."
So we're back to who will be the button presser or more to the point what is going to be programmed into Earthlings of the future? Every single scrap of knowledge can be jammed in there, along with a stimulation package and a moral code. But will it be able to capture the essence of us humans? The things that make us laugh and cry, spontaneous creativity, suffering and compassion, wondering who we are and why we are.
Have you ever tried to work your way around an automated call centre or persuade a ticket machine to waive some small change? It is as infuriating as it is logical and I just hope the creators of 'Human II' install some broad parameters of discretion in our offspring. And I hope to God a good chunk of humanity is included along with a smattering of our bad habits. Possibly with this in mind the Georgia Institute of Technology have developed a robot capable of deceit; their program enables a robot to detect whether another robot (or human I would imagine) is susceptible to lies, and to use its gullibility against it by telling lies. So we have the makings there of our future politicians....
The point in all of this is that super technology, if not already here, is fast approaching us and as humans we have some tough decisions to make. As our knowledge base expands so does our conscious awakening and more ethereal aspects intensify. And as human awareness expands so will our potentialities and possibilities. The revered economist Maurice Allais encapsulated a fundamental paradox for our descendants to grapple with when he surmised that our big problems could "not be solved at the same level of thinking" which had established them. Using this line of logical reasoning, and accepting that progress is movement, by the time we've grasped an aspect of life and created algorithms to deal with it the human condition would have 'matured' and humanity could well become the proverbial dog chasing its tail.
In our quest for perfection the goalposts for many are sure to shift dramatically. Certainly our glassy essence is an experience, something tasted, rather than something programmed. We are more than grey matter, impressive as it may seem at times.
Article Copyright© Stephen Treehorn - reproduced with permission.